Trends
6 Questions Your Website Partner Should Ask Before Recommending a Content Management System (CMS)
Published by Spinutech on July 1, 2021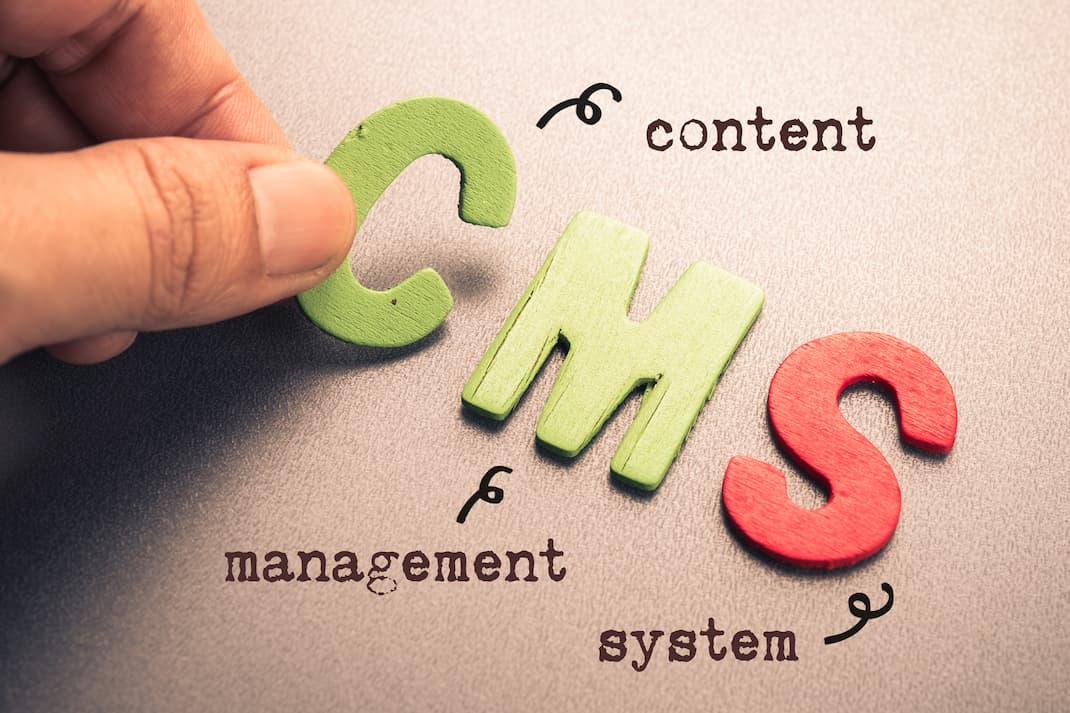 If a website is the face of your business, a Content Management System (CMS) is the brain controlling that face and the rest of the body. Selecting the wrong CMS for your company's needs could spell trouble for your customers, employees and overall business operations.
The right website partner will work with you on your requirements, timeline and budget to recommend the best platform for your new site. Will you need a simple content management system or a custom content management system? The more questions you can start answering ahead of time, the more time and energy you'll save during the early stages of your engagement.
Consider these questions to help you understand what you might need out of a CMS and take note of any answers that come to mind.
1. Does Your CMS Need a Blog Feature?
If your business wants to position itself as a thought leader in your industry or use content to draw organic traffic to your website, your CMS should have a blog feature. Most CMS types do have a blog feature, but populating, publishing and sharing consistent blog posts is easier on some CMSs verses others.
2. Should Your CMS be Well Known by Developers?
A good web developer should be able to work in a variety of CMS platforms, but choosing an obscure one runs the risk of current or future developers lacking the expertise to scale your website or solve issues with speed and efficiency. Choosing a system with heavy developer reliance might be costlier in the long run if you need to continuously make updates in the future.
3. Will Your Team be Responsible for Website Updates?
If your team will be updating content on your site, you want to make sure there is as little friction as possible. As with most new systems, there will always be a learning curve. However, spending hours trying to figure out the complicated intricacies of a new CMS is not how your employees should spend their time. Choosing a user-friendly CMS, whether it's an enterprise level content management system or otherwise, will allow you to populate and update online content frequently with less training time involved.
4. Is Digital Security a Big Concern for Your Business?
With hackers becoming savvier by the day and the public expecting companies to safeguard their sensitive information, it's more critical than ever to ensure your new CMS facilitates and enacts tight security measures. This can include automatically updating certain plug-ins, requiring users to change passwords every 30 days or even utilizing two-factor authentication log-ins. On a scale of one to 10, consider how critical digital security is to your business, then express your security expectations to your developer.
5. Are You Looking for an SEO-Friendly CMS?
Most CMS platforms on the market right now claim to be SEO-friendly, but some of them do a better job than others at ensuring the people searching for your content find it. Site loading speeds, how backend code is presented to search engine bots and on-page elements are all factors within a CMS that will determine how SEO-friendly your website will be.
6. Does Your Industry Require Specific Tools or Functionality?
E-Commerce websites will need to choose a CMS that facilitates a smooth online purchase process and offers shopping cart functions. While law firms, medical offices or dental clinics might need a CMS that can support a calendar or events function. Companies in the real estate, tourism or hospitality industries might require a CMS that supports photo galleries or photo slideshows. Think about your industry, look at competitor websites and consider the special features a CMS will need to meet your digital marketing goals.
Certain CMSs are better at addressing specific needs compared to others. For more detailed information on choosing the right CMS for your business, check out our free CMS guide. If your website partner is not asking these questions, reach out to Bayshore Solutions for content management consulting today.
Contact Spinutech today to discuss how we can help grow your business through expert Content Marketing.