Trends
Designing a Website for a Financial Services Company
Published by Spinutech on July 20, 2021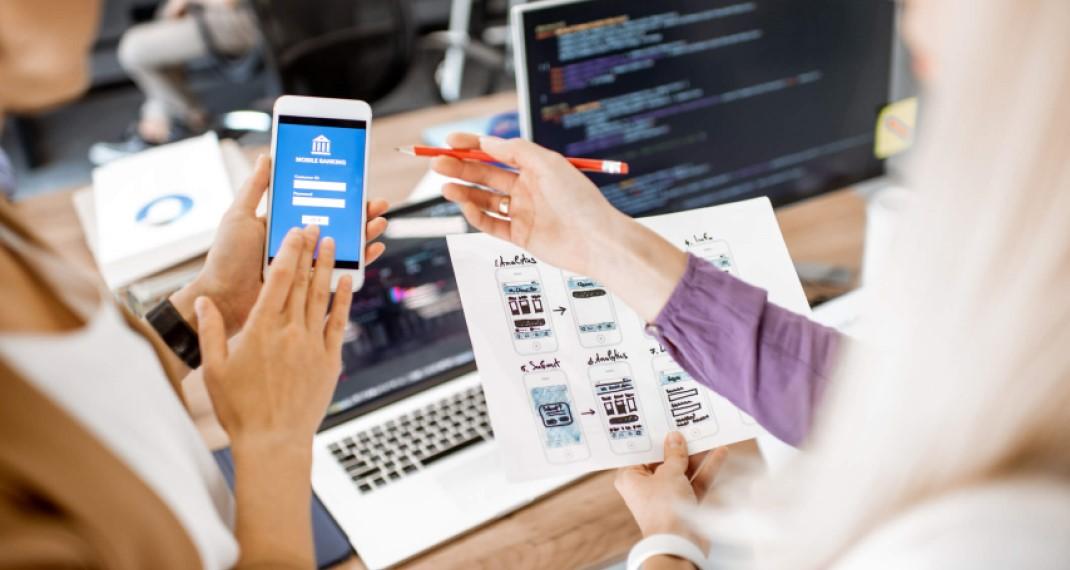 Financial institutions — banks, financial advisors, credit unions, mortgage lenders, and others — have different demands for website design than other kinds of companies. A website for a financial services company must balance security, compliance, customer experience, messaging, and branding. That takes finding the right web designer.
6 Qualities to Look for in a Web Designer
Here, we break down the six key factors that a financial institution must weigh when selecting a website design partner and how to ensure their needs are met.
1. Experience with Financial Services Websites
While the principles of good web design supersede industry, it can be reassuring to know that your design partner has experience with your industry. As you look for a web developer, explore their case studies and ask about previous clients. Ask whether they have worked with any banks, financial advisors, or other related kinds of companies.
2. Expertise with the Right Website Platforms
The platform you choose for your website matters. It makes an impact on the cost of your website design and development, its capabilities, its security features, and the ease of updating. For example, ASP.NET, an open-source, high-performance framework from Microsoft, is generally considered a secure, reliable starting point for finance industry websites. Progress Sitefinity is an example of a versatile, scalable website platform and content management system using .NET technology.
3. Strong Understanding of Security and Compliance
As a financial institution, you understand the pressure to keep all communications secure, compliant, and accessible. Your website must comply with the Gramm-Leach-Bliley Act of 1999 including its latest amendments. For example, you have to encrypt all customer data, and enact measures to prevent unauthorized access of customer information. From a regulatory standpoint, your website needs to include certain disclosures or rate information, depending on the products you offer.
Compliance should integrate with your SEO strategy, not compete with it. To succeed, your website development team should include professionals who understand compliance, security, content, and SEO to keep everything legal yet functional.
Another important point, not unique to the finance industry, is ADA compliance. All businesses must make their websites usable for people with disabilities, and your website developer of choice should understand the latest requirements and best practices.
4. Respect for User Experience of Finance Customers
User experience can make all the difference in how a customer or prospect feels about your brand. A website should let a user find what they need but also steer them in the direction you want them to go. The journey through the sales funnel should be intuitive.
Finance customers, in particular, visit a website with certain expectations. B2C customers may expect to see more of a financial institution's personality and values, and emotion often plays a role in their experience. B2B customers are more likely to need information quickly and to seek out strong, supporting information, especially when they need to secure buy-in from multiple stakeholders. Look for a web development company with experience in these kinds of user journeys, and who will also take the time to discover any needs specific to your unique customers.
5. Digital Marketing Capabilities
Banking, finance, and insurance are highly competitive industries. Earning and keeping customers is an ongoing effort. Your website should be built with digital marketing in mind, so you may wish to choose a website development agency that specializes in those solutions as well. When your website is already positioned for a content marketing strategy, email nurture campaigns, or other approaches to digital marketing, you start on the right foot. Your website should also have the ability to track analytics and report on the KPIs you deem important.
6. Secure Hosting Abilities
You don't have to host your website with the same company that designs it, but that's an option in some cases. Wherever you have your website hosted, strong security and 24/7 monitoring are crucial. Learn what types of firewalls, SSL, and antivirus protection your hosting provider offers and how often they back up your website.
Why Trust Spinutech for Your Finance Website Design
We offer end-to-end digital solutions for banks, credit unions, insurance agencies, and other financial organizations and are happy to share examples of other companies similar to yours with whom we have worked.
Contact Spinutech today to discuss how we can help grow your business through expert web design and development, digital marketing, and hosting.