Trends
What is a Website Roadmap Planning Session?
Published by Spinutech on July 20, 2021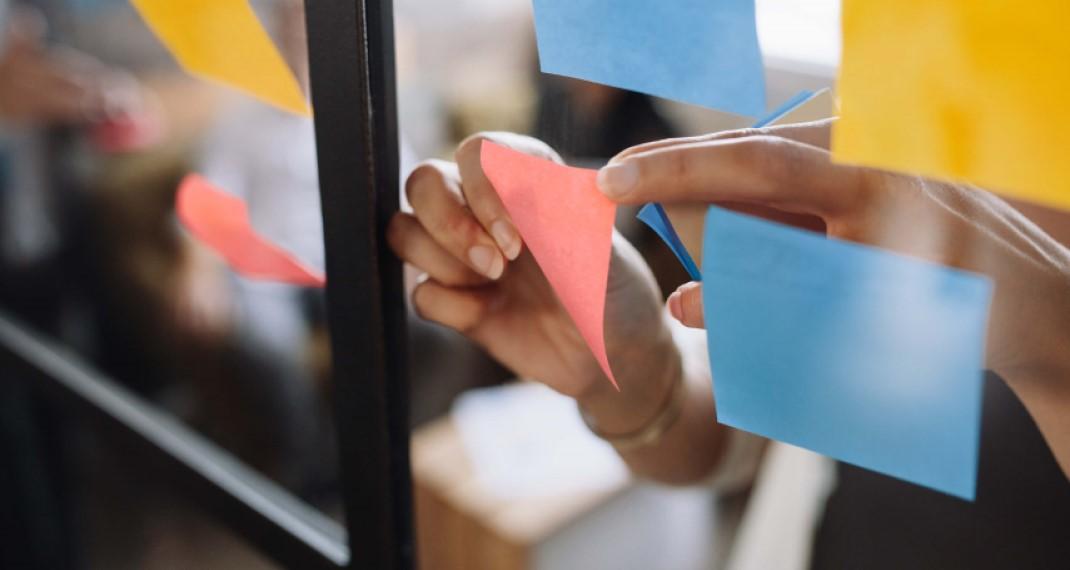 We all know the great feeling when a lot of careful thought and planning coalesce into an exciting outcome. A new website brings together input and creativity from many minds, and when all goes well, produces an attractive end product that you're proud to have representing your business.
On the other hand, misaligned expectations can cause a website design and development project to go frustratingly off the rails. Sometimes, a client envisions the outcome one way, then gets left in the dark only to learn — too late — that their agency partner saw it differently. When expectations don't align, the results are missed deadlines, inadequate budgets, "scope creep," and often, disappointment in the end product.
Roadmapping, a tenet of the Agile method of project management, gets everyone into a room, assembling a blueprint for a website together. Your business and your project team develop a collective vision, laying out expectations and avoiding miscommunication later.
Spinutech and our clients have enjoyed fruitful relationships and numerous successful projects thanks to roadmapping. It's actually a lot of fun! Here, we share how we approach it and how it can help your business end up with the website of your dreams.
What Does a Roadmapping Session Look Like?
Embarking on a website design or redesign represents a long-term commitment to a relationship where both parties need to collaborate to be successful. A website roadmap meeting is an interactive planning session that brings all team members working on the project and stakeholders together to identify the deliverables required to achieve a desired project outcome.
A roadmapping session takes place once a contract is in place and everyone has agreed upon the overarching goal, but before any design or development work begins. At Spinutech, the team assigned to a project usually hosts the client for a half-day or more, in person or virtually, to roadmap their website design project.
What Happens During a Website Roadmapping Session?
Clients report that they have a lot of fun during their roadmapping session. If you've ever seen Agile roadmapping in action, for a website or another kind of project, you likely have an image of a lot of colorful index cards taped to the wall. Your project team prepares an initial roadmap draft in advance and will present their understanding of the website project. During the internal session, they'll share information that was transferred during the sales process or kickoff meetings to define the purpose and goal of the website, platform selection and approach, as well as any risks or critical project behaviors to communicate to stakeholders.
Parts of a Website Design Roadmap
The roadmap lays out the components of your website project visually, under specific groupings.
Epics: Roadmapping a website design process starts with the broadest category of ideas, known as epics.
Stories: These are the features or functions of the project; something that will be delivered.
Use Cases: Each story has its own use cases, which include desired outcomes and criteria for success.
Issues: Stories can also have issues, which are questions or factors yet to be determined. Noting these helps ensure that they don't get forgotten.
The highly visual and collaborative nature of the roadmapping exercise helps everyone process and retain the information. It accounts for different learning styles—visual, auditory, and kinesthetic. All participants in the room are encouraged to suggest items to add or ask questions. The rules of roadmapping are simple—carry on one conversation and only go as fast as the slowest team member. These rules create a safe space for innovation and project understanding and are critical to success.
What Factors Make Roadmapping Successful?
1. Big-Picture Thinking
When you join a website roadmap, you'll be challenged to think about your business in a new way. Your digital agency will try to get you to think about what your business will look like in five years, possibly 10. Understanding your vision for your long-term goals will help them lay out the best plan to ensure you don't waste time building a solution that only lasts a few years. This is the beauty of roadmapping—you get a team of experts all working together to ensure you're built for growth and scalability.
2. Attention to Detail
Roadmapping works best when the process is as exhaustive and thorough as possible. Leave no stone unturned when thinking through the steps and possible contingencies. Factors that are only assumed or implied often lead to misunderstandings and poor outcomes.
Working with an experienced web development partner can help in this area, since they will anticipate many common issues. On the other hand, you know your company best so you can help think through ideas like which internal stakeholders need to approve things and their potential objections.
3. Collaboration
All stakeholders on both sides of the partnership—client and project team—should contribute to the roadmapping process in order to make it successful. When you build the project together, everyone owns a piece of the work. This ensures there is alignment among all parties and accountability for the project's success.
What Outcomes Can You Expect from Roadmapping?
You will come away from a roadmapping session with clearly defined next steps so that you know when to expect updates and specific deliverables. The most likely items to follow your roadmap are:
Defined scope and deliverables
Timeline and milestones
Homework or additional meetings
Plan Your Website Roadmap With Spinutech
From roadmapping to go-live, our talented team is ready to make your website plan come together. With your website project you'll get a dedicated delivery team of website strategists, UX/UI designers, front-end and back-end developers and marketers, hand-selected based on your requirements. Let's discuss how we can help you achieve your goals and make those outcomes a reality.