Trends
The 3 Most Common Questions About Social Media Marketing
Published by Spinutech on June 4, 2018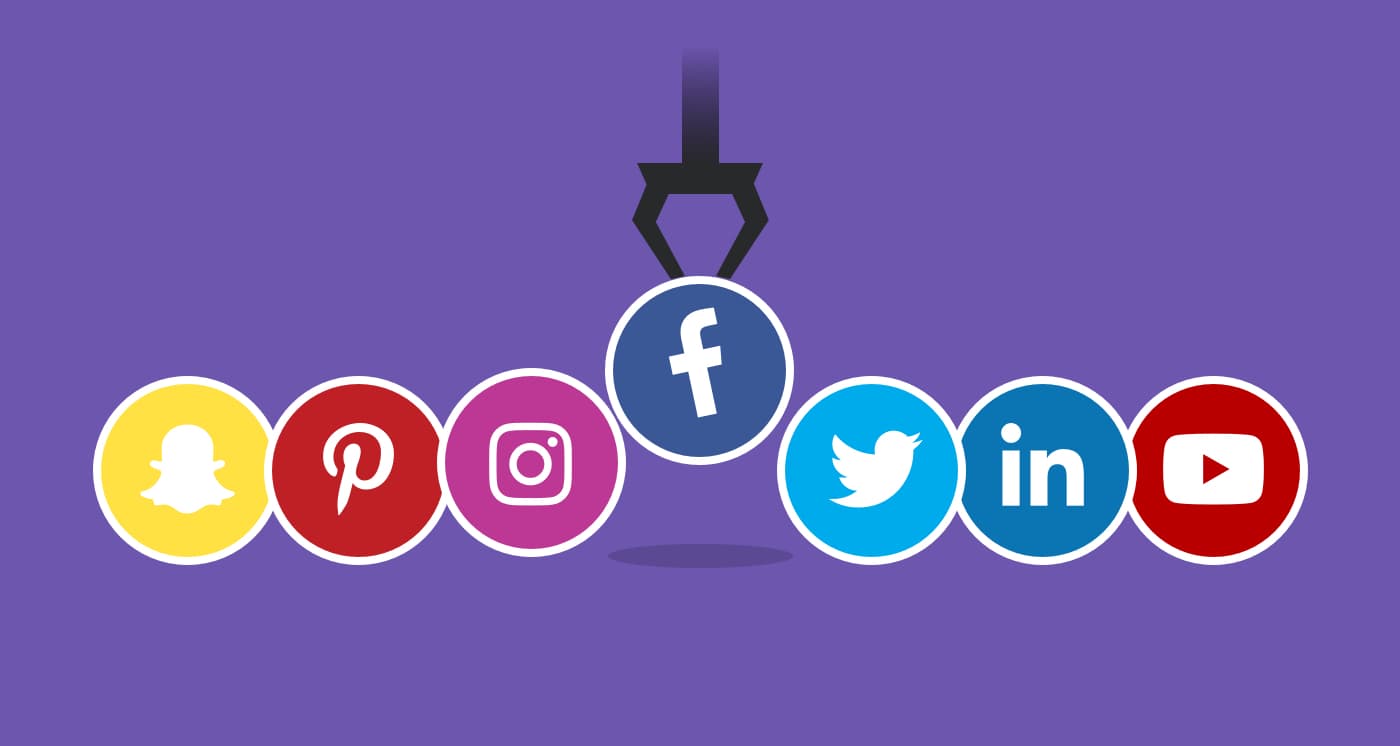 So, you've finally decided to dip your toe into the great, big, seemingly confusing world of social media. Congrats, you've officially joined over five million other businesses advertising on social media! At this point, you may have some questions like:
Wait, why should I even be on social media?
Should I be on every social media platform?
I have a super small budget, should I still be doing paid social advertising?
If this sounds like you, read on and we'll help guide you through the very first steps in creating a masterful social media strategy for a strong online presence.
Why You Should Be on Social Media
Over 2.34 billion people across the world are on social media
This means that virtually all businesses can find at least a portion of their social following online. By not sharing messaging across the platforms that your target audience frequents, you miss the opportunity for an additional touch point in the purchasing process.
It's free (kinda of).
It's low cost for brands to have an organic presence on social media. You are able to join conversations, answer customer care questions, and share branded information without breaking the bank. Though most brands online share organic content, the future of social media continues to lean towards a combination of paid and organic advertising.
Social media can change or amplify the consumer's perception of a brand.
With the right mix of content, your brand's online presence can portray it's humanity, credibility, personality and mission. Not only does social media have the ability to increase consumer loyalty, it can also:
Drive awareness and reach
Keep your brand top of mind
Increase website traffic
Create sales leads
Increase sales
Which Social Media Platform is Best for You?
It's definitely not a one-size-fits-all strategy for social media; some platforms work better for specific objectives. Here's what we mean:
Facebook
Facebook is the king of social media, reaching a vast variety of users. In fact, accordion to Statista, 87% of U.S. online adults age 18-29 use Facebook. Almost any brand can reach its audience on Facebook, so we suggest starting here if your demographic falls within 18-68 years of age. Facebook's advanced targeting allows you to pinpoint the exact group of people you want to reach and speak to the right users.
Instagram
Instagram skews slightly younger (heaviest on 18-29 year olds) and can be used as an inspirational tool. Consistently sharing artful videos and photos is the key to success on Instagram.
Twitter
Twitter has become a source for customer service and news sharing for many brands. Often times, brands find themselves using the platform to resolve customer concerns and engage with trending content. Participating in trending conversations and frequent messaging help grow a Twitter account. Twitter users are primarily 18-29 years old, closely followed by 30-49 year olds.
YouTube
This one is easy, do you have really great video content? Then put it on YouTube! Tutorials, reviews, and unboxing videos tend to outperform heavily branded content.
Pinterest
Food, cosmetics, and retail brands perform the best on Pinterest. This platform has a primarily female audience and, just like Instagram, is one of the most "inspirational" platforms. The purpose of Pinterest in not only to share a beautiful image, but to inspire users to click on an image, be directed to a landing page or blog entry, and learn more.
LinkedIn
This platform is heavily used by business professionals (think job seekers or individuals looking to grow knowledge in their respective fields). It's a great tool for B2B marketing and lead generation. If a brand looks to create more awareness around thought leadership (showcasing technical and advanced knowledge on a subject), LinkedIn is a tool to consider in addition to Facebook.
Snapchat
Snapchat is the youngest skewing platform mentioned; 85% of users are between 18-34 years old. In the past few years, Snapchat has transformed from a photo sharing app to a broader content hub for news stories and trending topics. Very trendy and hip brands find success on Snapchat.
Should You Do Paid Social Media Advertising?
Even on a small budget, the answer is yes. While bigger budgets and more spend allow for better optimization of spend, applying any amount of spend to social content will increase reach, engagement, and lead generation.
Social media platforms control the amount of people who get served each post through an API . Some platforms push individual organic posts to less than two percent of followers. To put that in perspective, if you have 1,000 followers, your organic post will likely only reach 20 people. By applying even a small budget (and we're talking as little as $50 here), results will be significantly higher than an all-organic content push and guarantee audience reach.
No matter your strategy, remember that social media, at its core, is about connecting people together. Whether by a common interest or for the love a brand, consumers have gravitated to the online space to talk about what they love, and that includes your brand.