News
Spinutech Cares: Supporting Our Own
Published by Spinutech on February 11, 2019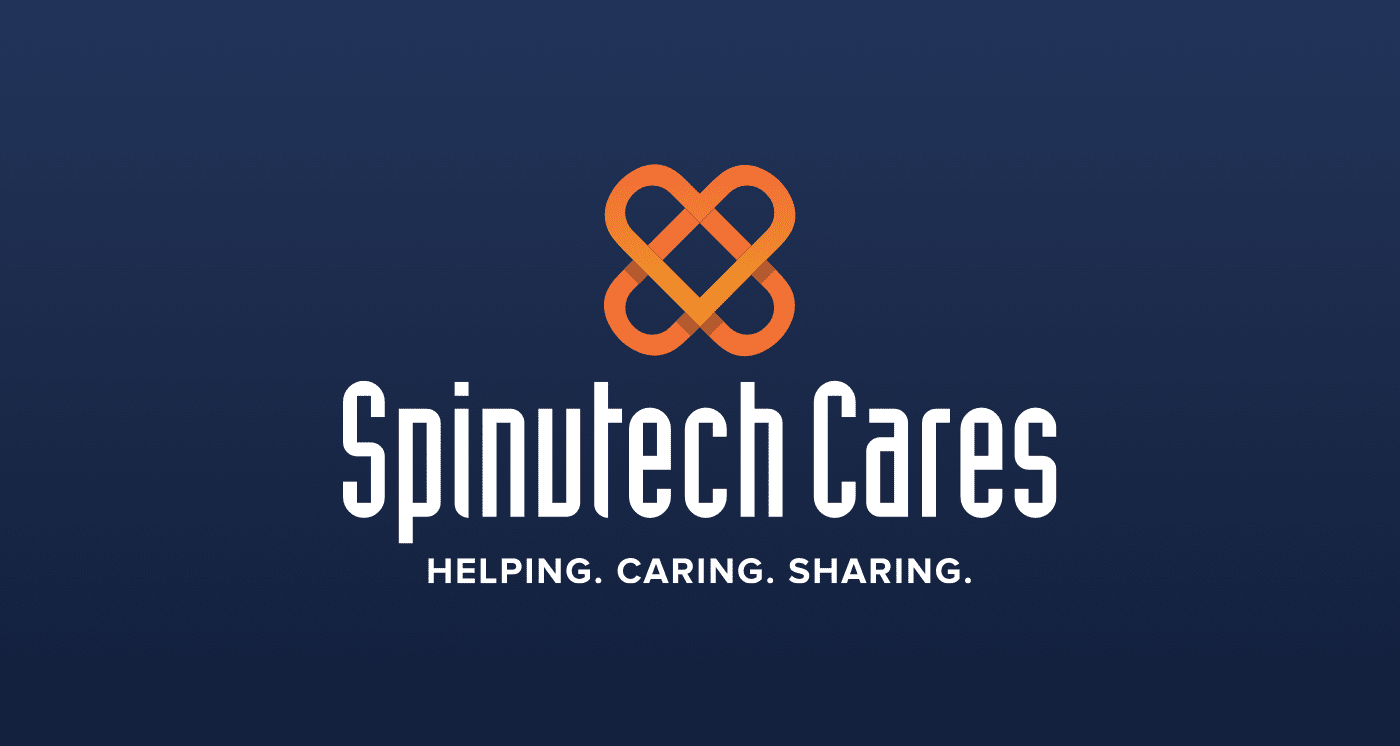 Several months ago, on a whim, I reached out to my colleagues in the Chicago office to pull together a little recap of things in our lives outside of Spinutech that we found worth celebrating. After all, our roles at Spinutech as web developers, project managers, digital strategists, and social media gurus only define a small part of who we are and what we do. Since then, many of us have shared in the celebration of one another's milestones and moments of joy—from the big (engagements, new homes, babies) to the small (not to belittle Blake's introduction to avocado toast).
But there's a flip side to this. In addition to our celebratory moments, we also carry burdens and endure hardships. By nature—and by living in a social media world—we are more likely to share the 'like'able moments in our lives rather than the inverse. Our times of need are often only known or recognized by a few and yet this is when we most often benefit from that show of support among our colleagues—in words of condolence, encouragement, or merely by lending an ear. And now we have a new means to provide support—the Spinutech Cares program.
The "Why" Behind It
The purpose of the Spinutech Cares program is to provide limited financial assistance to eligible Spinutech team members in times of disaster, hardship, or personal emergencies. Spinutech's founding partners generously donated the seed money for the Spinutech Cares fund and each team member was invited to commit to a modest monthly contribution to continue growing the fund and our means to provide financial support to one another. Not surprisingly, this invitation was accepted enthusiastically.
Any team member can nominate another as a potential recipient of funds. A small committee of team members, with representation from each of our offices, evaluates the request and if the identified hardship meets with our eligibility criteria, the dispersal of funds is arranged. Already we have disbursed funds to a colleague who was the victim of a burglary, with loss of property not covered by insurance. Her response: "I don't even know what to say…" (which kind of says it all).
I'm honored to be a part of this initiative, sharing in the collective generosity of my colleagues and in the knowledge that Spinutech truly does care.