Trends
The Benefits of Website Content Management
Published by Spinutech on April 27, 2020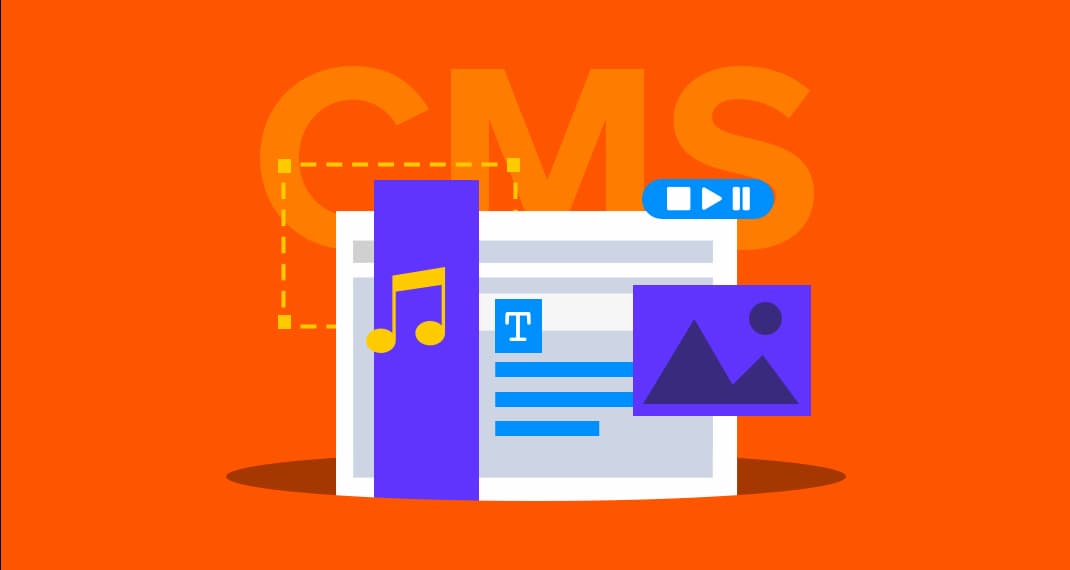 You've probably heard "content is king" — a phrase coined by Bill Gates in 1996 and repeated by marketers ever since — used to explain why content is crucial to a website's success. Gates' essay predicted the internet's role as "a marketplace of experiences, ideas, and products."
Let's take that metaphor a step further. A content management system (CMS) serves as the key to the "kingdom" of content that lives on your website. Any worthwhile CMS gives you the power to create, publish, update, and optimize website content without having to learn HTML or CSS.
Website content management by way of a dedicated CMS provides many benefits for your business. A CMS platform makes it easy to manage and organize your site content while granting permission-based access to multiple accounts for collaboration and on-the-fly updates.
A high-quality CMS also comes with the latest security updates, accommodates responsive design, and makes it easy for users to follow search engine optimization (SEO) best practices.
At Spinutech, we believe that a well-designed CMS empowers clients. In fact, Spinternet — our own custom CMS solution — serves as the foundation of our web development business. We'll share more on that later, but first, here are some ways a CMS can help your business succeed.
What Types of Content Can I Manage in a CMS?
A CMS can help you manage a wide range of content, including:
Written content, such as articles, press releases, and blogs. A CMS will also enable you to easily manage the copy that lives on your website across individual web pages.
Audio content, such as podcasts, interviews, audiobooks, and music files. You can either embed audio files within your web pages or store them on your website.
Visual content, such as videos, live streams, testimonials, and webinars. You can either embed video files within your web pages or store them on your website.
A CMS typically includes some sort of file system to help you store and manage your content. A well-organized CMS will help you keep track of your content as your website grows in size.
If you're having trouble building out your website content, we can help with that!
Is There More Than One Kind of CMS?
There are two main types of CMS platforms — open source and proprietary. Open-source CMS options, such as WordPress, are often free and have large communities of users. However, this also means that you will have less control over your CMS interface and the timing of updates.
Meanwhile, proprietary CMS platforms are customizable and tailored to your business. You will likely be relying on the company that built your CMS for software and security updates. However, a proprietary CMS gives you the freedom to control when you want to roll out an update.
Spinternet is a great example of a proprietary CMS. More often than not, we find that it is the best solution for our web design and development clients based on their need for customization.
What the Heck Is Spinternet and Why Should I Care?
Spinternet is our very own proprietary CMS that we created to provide flexibility for our clients. We built Spinternet with the latest Microsoft technologies, along with an open-source database.
Clients that choose Spinternet for their CMS receive many benefits:
We provide Spinternet training. Even the most intuitive CMS software has a bit of a learning curve. We walk our clients through everything they need to know.
Spinternet is customizable. We designed Spinternet with adaptability in mind. Our development team works closely with individual clients to customize the CMS experience.
Spinternet makes updating content easy. Our CMS is compatible with all modern web browsers, which means you can update site content in a way that works best for you.
In addition, Spinternet plays nice with other technology platforms. Our developers have created custom system integrations to pull in data from Salesforce, Hubspot, Marketo, and more.
Choose the CMS Option That Is Right for You
There is no definitive answer as to what CMS is best for you. It really depends on your business needs, how you plan to use the CMS, and what sort of customization options you require.
Having said that, we are 100% team Spinternet over here! If you have any questions about our CMS software or just want to learn more about it, don't hesitate to reach out. We're here to help.