Trends
What Is a Website Maintenance Plan and Why Do You Need One?
Published by Spinutech on July 20, 2021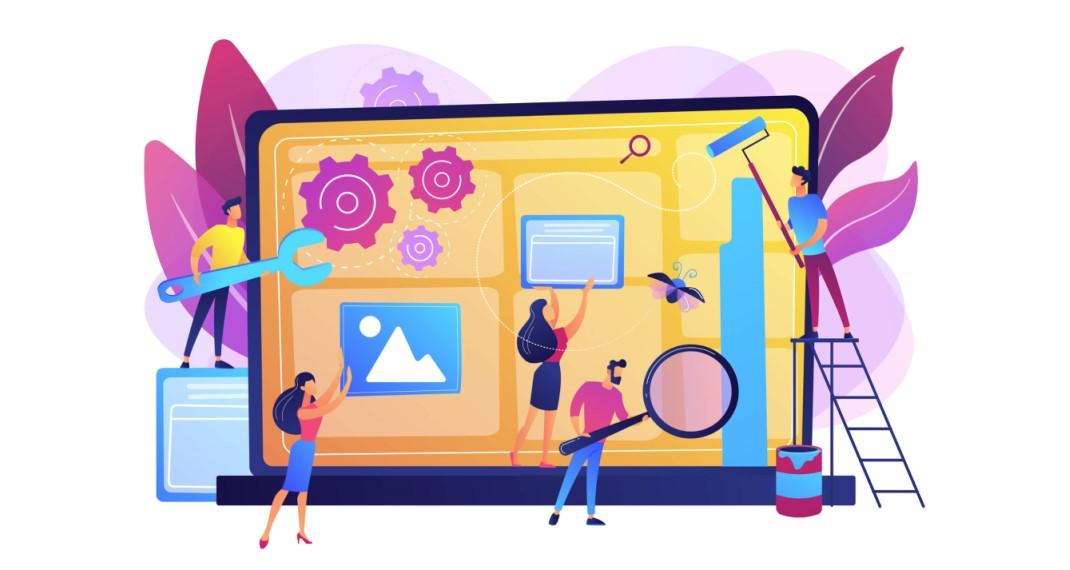 Once you've launched a website you worked on for months (and maybe even years), it's finally out there for the world to see. Now, you get to leave it alone until the next time you feel like redesigning it, right? Not so fast.
Your website is an investment and it should be treated with the highest quality care. It needs consistent monitoring, updating, and optimizing to perform at its optimal level. You will need a plan for allocating adequate time, money, and skill to maintain it. Here, we show you how a website maintenance plan can offer your business site the higher-quality support it needs to draw in new clients or customers.
What Is a Website Maintenance Plan?
A website maintenance plan is exactly what it sounds like: an ongoing plan to maintain and support your website. That often requires more in-depth work than most people can make time for or know how to do well, so they turn to outside digital marketing agencies or vendors to maintain their website for them.
Why a Website Needs Ongoing Maintenance
There are a lot of moving parts that keep websites up and running seamlessly. Here are a few reasons that websites require ongoing maintenance:
User Experience
User experience (UX) is critical if your business wants higher conversion rates. In fact, creating a user UX strategy can potentially raise conversions as much as 400%. Routine maintenance can help pinpoint issues users may be having on your site that prevents them from carrying out a specific task. Maybe the culprit is an outdated plug-in, or perhaps your site isn't optimized for mobile phones. Whatever the case, consistent monitoring of your site will help deflect any UX-related obstacles.
Security
If your website isn't well-maintained, it quickly becomes an easy target for hackers. This is especially true for sites that run a WordPress content management system (CMS), as they accounted for almost 90% of all hacked CMS sites in 2018. Experts say the most common reasons for the hacks included:
Vulnerable plugins and themes
Misconfigurations
Lack of maintenance, like updating the CMS, themes, and plugins
Bottom line: You need a secure website to protect your customers, your business, and your reputation. If customers lose trust in your website, it's likely they'll lose trust in you, too.
Cost Savings
Spending money on a web maintenance plan seems counterintuitive to cost savings, but this small investment could save you thousands — if not millions — of dollars down the line. Issues on your website that are ignored or left unnoticed can result in a downed or broken website, costing you lost business, revenue, and time. You'll also take a big hit to actually pay for your website's repairs. Ongoing maintenance ensures those small issues are caught and fixed early so everything can remain business as usual.
Elements of a Website Maintenance Plan
Once you're ready to invest in a website maintenance plan, it's important to pay close attention to what's included and negotiate as needed. A maintenance plan can typically be tailored to your highest needs, which means it can include as many or as few services as you want. Some of the most common elements of a website maintenance plan include:
Routine Website and Server Maintenance
This usually includes ongoing or monthly security updates, installation of the most up-to-date software, and optimizations to enhance web performance and speed.
Continuous Improvements
A website should be thought of as a living document that's never entirely complete. That applies to more than just technical improvements and can include updates and optimizations to your content, SEO data, calls-to-action, and website accessibility.
Emergencies
If something goes wrong, like a hack or a downed server, you need a fast response. Team members with context and familiarity with your website and its functionality will be able to resolve the concerns more quickly. A web maintenance plan can also ensure your site takes priority in an emergency.
Website Coding
Coding is complex, and one missed bracket or accidental space can break your site entirely. Your website maintenance plan can include website coding to fix any errors or make improvements that help with responsiveness.
Performance Monitoring and Reporting
If you invest time and money into your website, you want to know how well it's doing. But gathering data takes time, let alone decoding it. Having someone provide the data, interpret it, and help guide future changes and optimizations to your website can enhance your site's performance.
What To Look For in a Website Maintenance Partner
Your web maintenance partner should be more than just a vendor; they should act as an extension of your team. They should also take the time to fully understand your business and your goals so they can make updates and recommendations to improve your website and, ultimately, your business. At the end of the day, though, find a partner with whom you can establish trust and strong communication.
Payment Structure for Web Maintenance
There are two general payment structures when it comes to web maintenance plans, the first more transactional and the second more of a partnership.
Pay-As-You-Go
Some partners offer the option to only pay for hours when you need them. Keep in mind that there may be longer wait times to get issues fixed, as sites with retainer hours may take priority.
Retainer Hours
With a true website maintenance partner, you will agree upon a certain number of hours, usually on a monthly basis. You pay for the hours upfront and they're yours to use however you want. Committing to a maintenance agreement will reduce your hourly rate and can help you get assistance faster. Just make sure to whether unused hours are rolled over into the next month, or if they simply go unused.
Over the course of a retainer, your partner will get to know your company and your site and, depending upon your agreement, may make recommendations about how to improve it. A retainer agreement is often added to a web development project in order to realize the site's full potential. Who better to maintain your site than the team that built it?
How You Could Benefit From a Quality Website Maintenance Plan
A website maintenance plan isn't just about improving your online presence; it's about helping your bottom line. With the right partner and the right plan, you can get back to focusing on what you do best: building your business.
Spinutech is dedicated to helping you do just that. Whether you just launched your site or you've had one for years, we're ready to help support your web maintenance needs.
Get started by reaching out to us and together let's find the best ways we can help your website — and your business — grow.