B2B Ecommerce
Build a loyal customer base with a B2B ecommerce website that makes it easy to order—and reorder—parts and products. CDN TEST
Increase revenue with successful B2B ecommerce.
While B2C ecommerce transactions tend to be straight forward and lower value, B2B ecommerce tends to be higher value, more complex, and subject to additional shipping requirements, rules, and regulations. When it comes to building a B2B ecommerce website, our first objective is to learn about the strategies and distribution methods currently in place so we can create a site that fits seamlessly into your organization's overall strategy.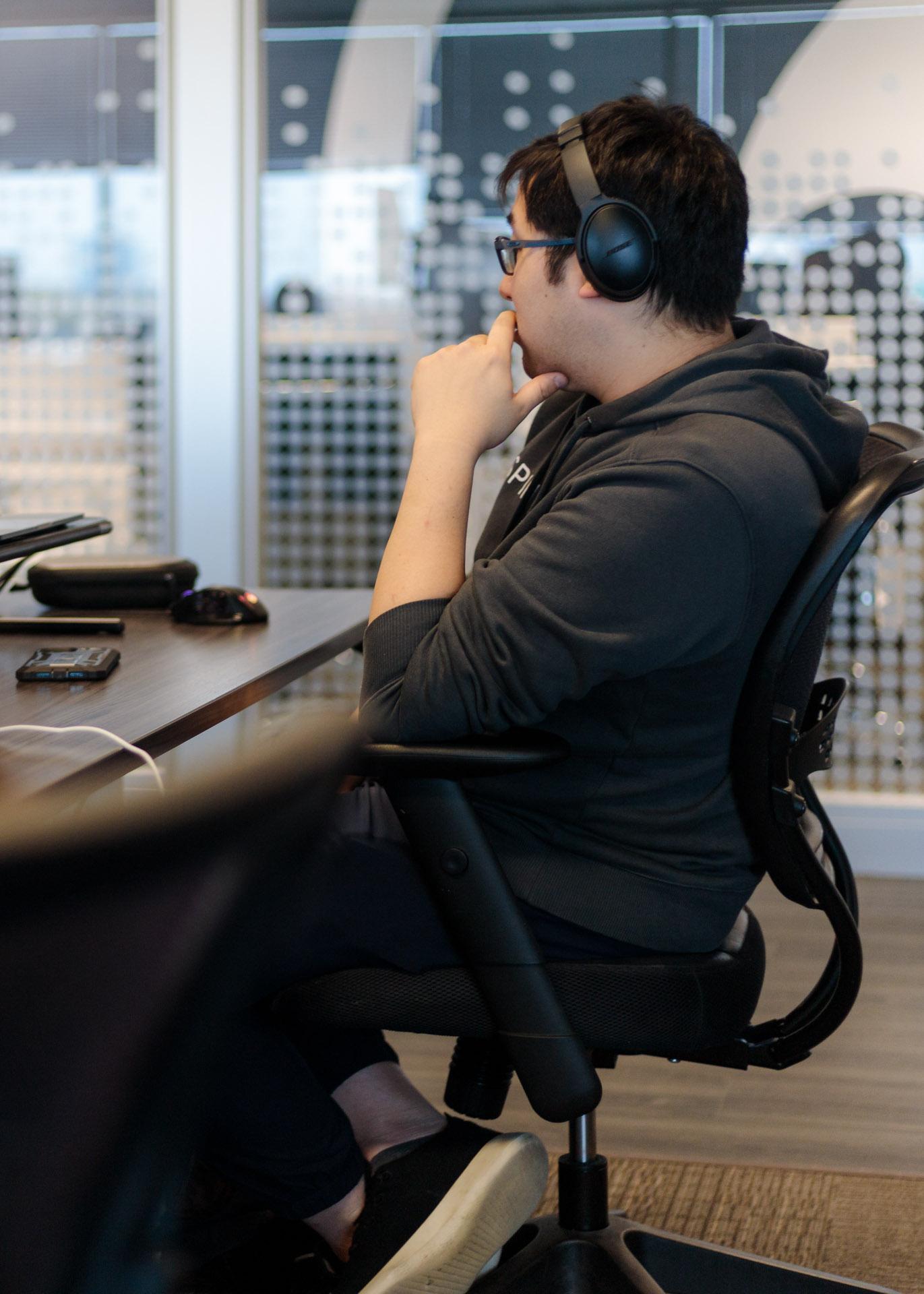 Streamlined Ordering
The business-to-business online sales customer is generally already familiar with your product and has different needs than a B2C consumer. With a thorough understanding of your industry and your sales process in mind, we build a streamlined purchasing process for your B2B ecommerce site making it quick and easy for your customers to see enhanced product details and painlessly place their orders. 
Pricing Considerations
Because of the recurring nature and large scope of business orders, it's not uncommon for B2B sites to have unique pricing variables. Additionally, some B2B ecommerce sites also facilitate B2C sales. Whether offering different customer levels, pricing tiers, or special discounts, we create a buying experience that serves the different audiences your business serves.
Custom Integrations
When you're running a large operation, you want to make sure all of your systems work together. We have experience integrating ecommerce sites with different back-end (ERP) or third-party systems for streamlined solutions. B2B sites in particular often require additional customizations that reflect internal business protocols. Rather than trying to fit your business into a canned solution, we implement the necessary structure and provide the appropriate features to meet your specific requirements.
NopCommerce
Spinutech is a certified nopCommerce Gold Partner
Finding the right CMS is instrumental to building an effective B2B ecommerce website, and nopCommerce is an example of a B2B ecommerce software designed to support your business needs and provide the room you need to grow. Spinutech is a certified nopCommerce Gold Partner, demonstrating our proven expertise in developing customized ecommerce solutions using nopCommerce as the foundation.
Digital Services
Successful business to business sales start with a strategy.
Get the most out of your B2B ecommerce site by using these other digital services.  
Ecommerce SEO
Ensure your site has the proper structured data markup and product information to inform search engines.
UX & UI
Make it easy for customers to place orders with an intuitive and responsive website that considers their needs.
Responsive Mobile Design
Whether purchasing on desktop or mobile, provide your customers with a smooth site experience every time.
Website Content
From details about your business to in-depth product descriptions, website content arms customers with the information they need to make a purchase.
Our strategies drive your results.