Trends
How to Choose a Web Design Agency
Published by Spinutech on September 8, 2017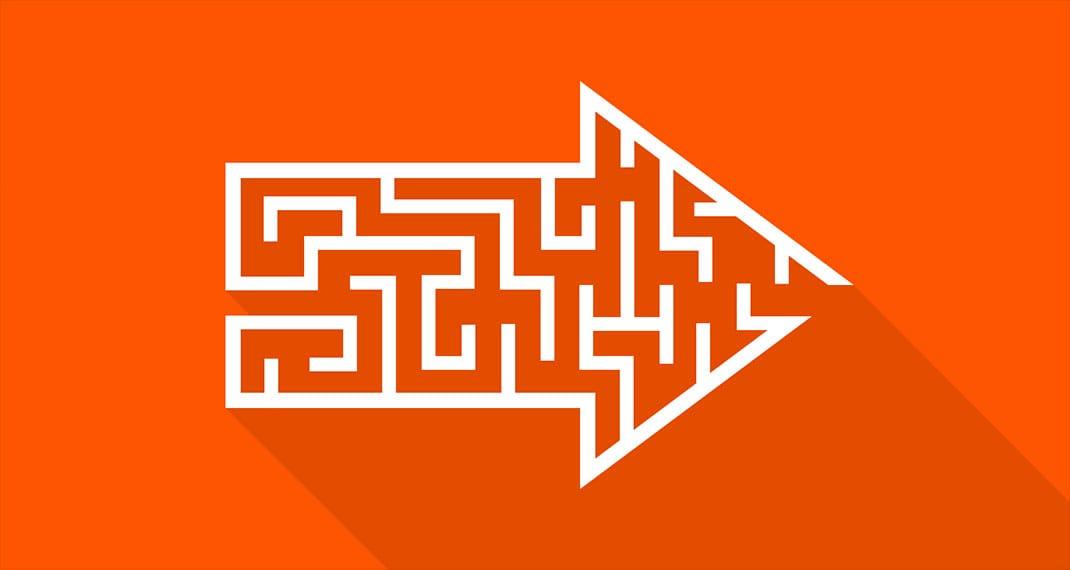 We talk frequently about building true partnerships with our clients. Have you ever thought about what choosing the wrong web design agency could cost you? Wasted time, money and much more. We get it, it's not easy choosing an agency for what we do. It's easy to get "sold" on a company by what they say they'll do, but is it the right fit? Outlined below we'll go over some key areas that should help you in your decision process.
How much does design matter?
What questions should both parties be asking?
What matters most to you in a partnership?
How does billing work?
Can I get references from existing clients?
How does the agency "sell" you?
How are project requirements handled?
How Much Does Design Really Matter?
Listen, design is important and I feel that our team kills it in the design department. Here's the thing though, a pretty site doesn't get you more leads, sales or whatever your goal is. Intuitive design is what serves your audience the best. By thinking through user behavior you will get a great looking site that meets and exceeds the needs of your users. This in return will help you accomplish your goals.
What Questions Should Both Parties be Asking?
Lot's of questions! Always ask lots of questions about every step of the process. By asking questions you will get to the heart of who you are working with and whether or not they really know their stuff.
What Matters Most to You in a Partnership?
From our side it is very important that we are a good fit. This means many things to us. First, we want to make sure the type of work we are being asked to perform is right for us. Then we want to ensure our cultures align well together. We look for clients that want to build long-term partnerships so culture fit is a huge thing for us.
From the client's perspective it is important that you find an agency that you feel confident about. Also ensuring that they truly understand your goals and objectives is critical. Are you being sold or are you buying into the right solution? Finding an agency that has the experience and expertise from past work is a huge benefit and will likely save you time and money.
How Does Billing Work?
This is very important. Every agency bills a little different and that is ok. What isn't ok is when you get into a relationship and everything you ask for gets billed. So ask questions about billing and invoicing. Don't get me wrong, agencies should be paid for their expertise and time. This topic is a great one to discuss when you do reference checks.
Can I Get References from Existing Clients?
For a great agency this should be their best sales tool. Keep in mind there is a reason an agency gives you the references they do, they are going to give you ones that they know will speak highly of them. Focus on the depth of the answers and don't be afraid to ask tough questions. If they give short, brief answers that are shallow there may be more to the story. If you can, get references from existing clients that are in the same industry as you are.
How Does the Agency "Sell" You?
Are you being sold a website or are you buying a solution? You can buy a cheap website that will look great. The one thing it won't do though is solve your business objectives, problems or goals. So proving any ROI on your redesign with the cheap option won't be feasible. Ask questions that dig deep into how the agency will develop a site that will meet your goals.
It's also important not to buy into trends. You want to make a decision based on the long-term success of the site. Trends can be good for the short-term, but in short time can look outdated and be disruptive to your goals for the site.
How are Project Requirements Handled?
Project requirements and expectations should be clearly laid out in the beginning so that all parties involved have a clear idea of deliverables and timelines. Of course, things will come up that were unanticipated at the start of the project, but this clear communication right off the bat will help both sides understand the scope of the project.
How to Choose
In the end, the best agency for you may come down to the best fit. Do you feel that you can be honest with each other? Do you feel comfortable together and do your personalities and cultures align? The ideal partner should be easy to communicate with as well as have the talent, experience, and references to back up their work.