Trends
10 Questions to Ask a Digital Marketing Agency Before Hiring Them
Published by Spinutech on November 2, 2021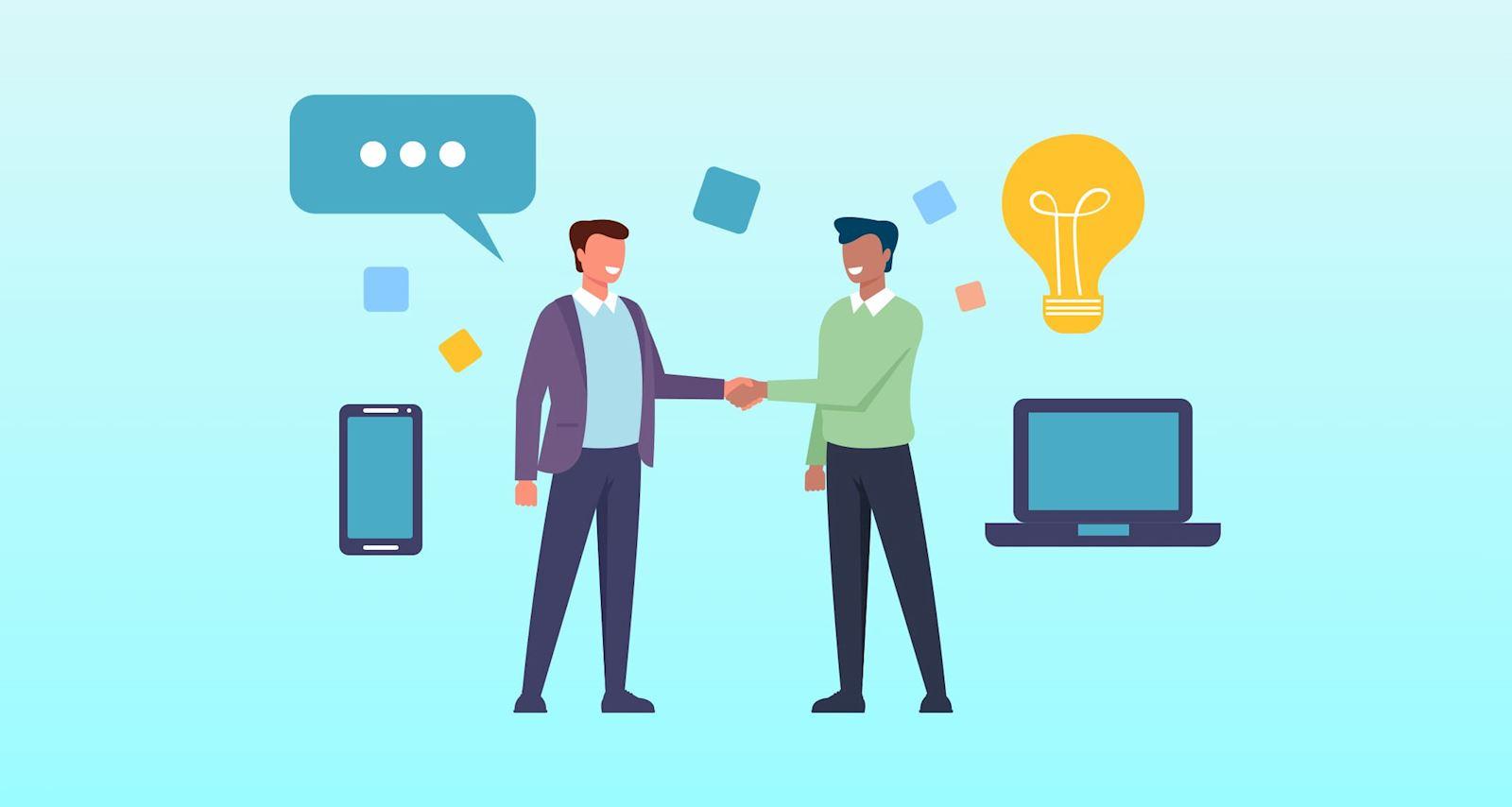 When you hire a digital marketing agency, you enter a relationship. And just like any promising business relationship, it should be a mutually beneficial partnership that lasts for years to come. After all, if you're going to invest time and budget towards an agency, you want to make the most of those valuable resources.
To help you choose a digital marketing agency, we've compiled a list of 10 fundamental questions you should ask before entering a partnership.
1. How Large is Your Agency and How Long Have You Been in Business?
While bigger isn't always better, it's important to understand how many resources an agency has available. Assess what aligns best with your company's primary goals and initiatives. If your company is looking for a wide range of digital marketing support, an agency with a larger team that can provide end-to-end solutions may work best. However, you may not want an agency so large that you get lost in the shuffle — a personal understanding of your business goals makes all the difference.
Additionally, the length of time an agency has been running can be an indicator of their success. Digital technology changes quickly and agencies come and go, but a nimble agency with a strong talent base continues to evolve and stay relevant.
2. What Marketing Tactics Does Your Agency Specialize in?
The most effective marketing strategies combine cross-channel tactics. Depending on your goals, you might focus on content, search engine optimization, user experience, lead nurturing, pay-per-click ads, or any combination of these. A major advantage of a full-service agency is subject matter experts in each of these areas work alongside each other for a cohesive strategy. Choose an agency that excels in all of the tactics you require.
3. Do You Have Experience in My Industry?
Every industry has nuanced themes, terminology and customer behavior, so it can help if your agency has worked with other clients in your industry or a closely related one. Ask about customer testimonials and case studies.
That isn't to say that a marketing agency has to have worked with a company exactly like yours. One of the strengths of an experienced digital marketing agency is that their team is accustomed to working with a variety of different clients, and know the research and questions required to execute great work. This underscores the importance of making sure the digital marketing agency you hire makes strategic decisions based on empirical data. But, it can definitely be reassuring to know that you're partnering with an agency that knows your field.
4. What is Your Process for Working with My Team?
A marketing agency with a strong team should have a general, streamlined process to keep communication open, and be willing to tailor their processes to make your life easier. Some companies may want weekly check-ins with their agency and deliverables sent over as they're ready, while others prefer monthly meetings and deliverables packaged in one monthly email. Whatever you prefer, the agency you work with should be flexible to accommodate you.
5. Where Are Your Team Members Located and Are They Readily Available?
It's important for you to know where the team is located geographically. For one thing, a shared or nearby timezone makes scheduling meetings a bit easier. In addition, you may feel more comfortable meeting with your digital marketing team in person, so you may want to choose an agency that is local to you or has the ability to provide coast to coast coverage.
Many marketing agencies use offshore or third-party contractors to carry out their work. You may not mind, but you may feel more comfortable knowing that the people with whom you meet regularly are actually the ones speaking on behalf of your brand.
6. Do You Have Design and Development Resources at Your Agency?
Most digital media today relies heavily on visuals and interactivity, from social media content to a whole website design. When your agency partner makes recommendations, especially for your website, they should not limit their recommendations because of their own skill limitations. With a full team of designers and developers, they should be able to handle whatever works best in support of your goals. Plus, using in-house designers helps keep all of your assets like ad creative, content designs, and more, on brand.
7. Do You Have Experience in My Preferred Platforms?
If you've already built sales funnels and systems into a content management system (CMS) that works well for you, make sure your agency knows how to work in that CMS. Some marketing agencies specialize in certain CRMs and marketing platforms. If you prefer a certain CRM, like HubSpot, you might inquire about the agency's partner status with the platform. Agencies that have achieved a high status level with your preferred CRM have proven their expertise.
8. How Often Will We Meet or Receive Reports on Performance?
Naturally, you will want to know how your efforts perform and keep tabs on your ROI. Make sure that the agency can provide you with the frequency of touchpoints you prefer. Also ask about what each performance report entails. What information is covered? Which members of your team should attend? Will you receive access to analytic reports in real-time? You can ask to see samples of performance reports, which is helpful if you have a strong preference for how you digest information, or if you need to pass the information along to your leadership.
9. How Do You Report on Status and Budget?
You want to make sure that you partner with an agency that has amazing project and account managers, so you don't have to worry about projects going way over budget or over time. Your agency should be able to explain whether status and budget reports come in the form of a weekly, personalized email, in automated emails, a real-time dashboard or other method. You may also want the opportunity to talk through these reports during your regular meetings.
10. What Are Your Company's Values, and Do They Align With Ours?
We all know culture fit is essential when hiring internally, but it's also important in hiring a digital marketing agency. You need both teams in sync and communicating efficiently — which means you should choose a marketing agency you feel good doing business with. For example, look for an agency who takes a proactive approach to solving your problems and who views themselves as an extension of your team.
Today, Spinutech serves clients in all 50 states and ten other countries. Our team has grown in both size and experience over the years. We continue to burst at the seams with passion for what we do. We've built strong partnerships with our clients that are mutually beneficial and long-lasting. Contact Spinutech today to discuss how we can help grow your business through expert digital marketing.