Data Analysis & Interpretation
A clear understanding of your brand's data and site analytics is important for informed decision-making and long-term planning.
Data interpretation that drives growth.
Between website analytics and insights from social media and advertising platforms, there's a lot of data at your fingertips. But interpreting that information and using it to make business decisions can be overwhelming, not to mention time-consuming. Our data-driven approach takes those insights and turns them into actionable recommendations for ongoing digital strategies that fuel growth.
Google Analytics & Google Tag Manager Analysis
Understanding user behavior is critical for the long-term success of your website and lead generation goals. Using Google Analytics, our data analysts gather detailed statistics from your site to measure visitors, traffic sources, conversions, and more. We use Google Tag Manager in combination with Google Analytics to help paint a picture of how users are interacting with your brand once they arrive on your site.
Data Utilization
It's important to not only understand how users are reaching your website but also what happens once they get there. We utilize site data to learn what types of CTAs work best for your visitors, where visitors are leaving the site, or what time of day is most popular. We also track various strategic goals and identify where visitors are falling off before conversion.
Custom Analytics Reporting
Tracking users on your site is one thing, but knowing how to utilize the data can present more of a challenge. If you have multiple domains or ecommerce on your site, it can be even trickier to get the whole picture. We take all of your important information and put it together in customized reports and dashboards tailored to your business goals so you can easily make sense of your Google Analytics data. Periodic reviews of your analytics can help with long-term planning and making data-driven business decisions.
Google Marketing Platform Partner
Spinutech has even been certified as a Google Marketing Platform Partner for Analytics, proof positive that we can provide our clients with customized and scalable Google Marketing Platform implementations tailored to their needs.
Digital Strategy
Data interpretation for all.
A solid understanding of your data and analytics can inform all aspects of your digital marketing strategy.
Paid Media Advertising
Get more traffic to your high-conversion pages with a paid media strategy.
Email Marketing
Send your most engaging content to the inbox of fans who have raised their hands and asked for more.
Social Media
Share your best content across your social media platforms and optimize for the time where user interaction is highest.
Content Creation
Increase traffic and engagement when you create unique website content based on users' interests.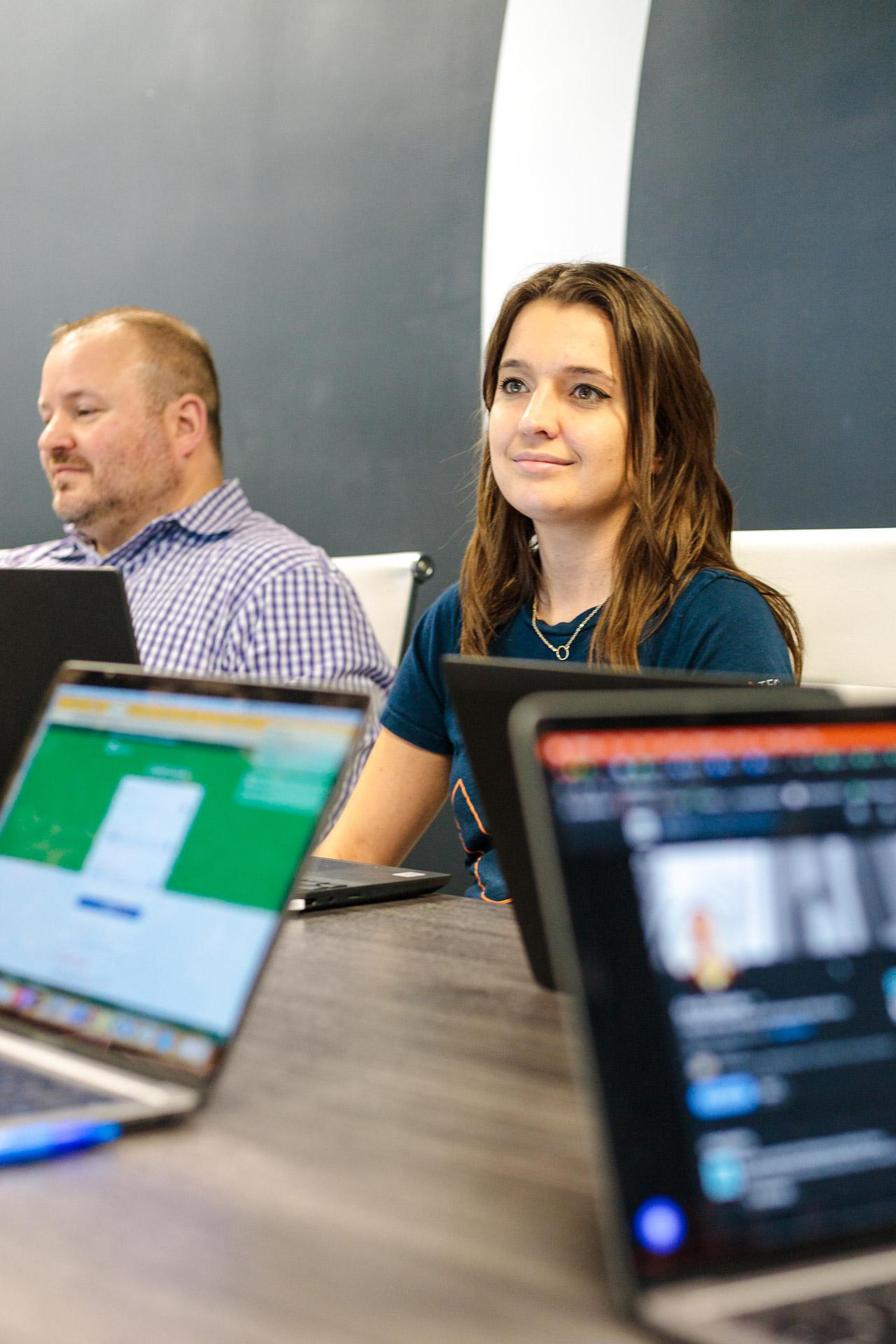 Our strategies drive your results.