Trends
Use Keyword Research for Effective Web Content
Published by Spinutech on October 4, 2019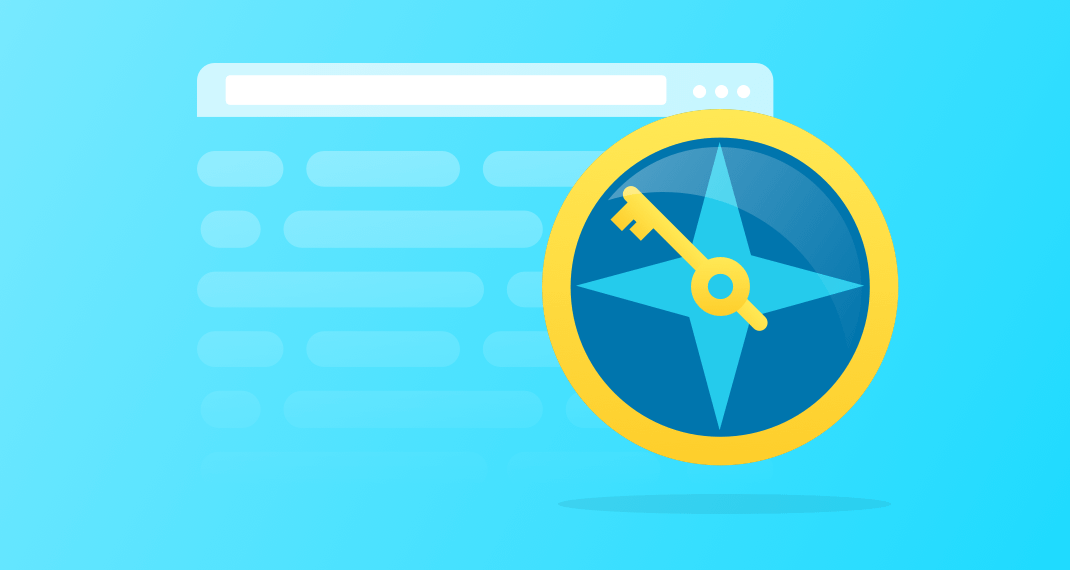 Create content that resonates with both users and search engines alike through strategic keyword research.
You may have heard the phrase "keyword research" tossed around, but what does that really mean? Keyword research is the process of discovering and studying the words or phrases that users enter in search engines as they relate to your business, product, or service. Gaining a deeper understanding of user queries can be incredibly helpful as it can provide insight into around how users talk about your product, what questions they might have about it, or even alternative terms used to discover your website. Keyword research insights not only help guide your website structure, but they can also inform your content strategy.
The Importance of Keyword Research
Keyword research is the foundation of any SEO strategy. The terms your content, and even your entire website, target is a huge factor in how much traffic you'll receive, if your site ranks well in search results, and how effective it is at getting users to take a desired action.
Technical SEO, the structural backbone of your website, is guided heavily by the keywords that relate to your business, product, or service. Building your site structure in a way that makes sense to your user and creating a taxonomy based on the terms you want to rank for sets your website up for success. Keyword research also factors into local SEO. If physical store locations or customers in specific geographic regions are an important part of your organization, understanding the hyper-local keywords being used will help set you apart.
Keyword research is a guiding factor in a smart digital content strategy. Whether creating website pages that showcase your product or service or writing articles that explore your offerings in more detail, keywords and keyphrases tell search engines and users alike what's important.
Creating Keyword-Focused Content
All content on your site should be backed by thorough and extensive keyword research, which can be conducted using a variety of online tools.
Keyword Research Tools
There are a number of keyword research tools available, both free and at a cost, that can help you identify common keywords and keyphrases. Here are some of our favorites:
Keywords Everywhere. Keywords Everywhere is a browser extension that provides a list of related keywords and a list of phrases people also search for — complete with search volume — directly on your search engine results page (SERP).
Google Trends. Google Trends is a free tool that allows you to identify seasonality or regionality around a particular keyword or keyphrase. Discover related topics and related queries within Google Trends and even hone in on sub-regions for hyper-local relevance.
Answer the Public. Answer the Public allows you to see how users are searching around a particular topic. The tool identifies questions, phrases, and comparisons that might be related to your keyword. Filter the data by timeframes and location with the pro version.
MozBar. Compare link metrics across SERPs and highlight the keywords on web pages with MozBar, a free SEO toolbar, or get access to additional features with the pro version.
Google Keyword Planner. Designed to aid Google's advertising tool, Google Keyword Planner provides insight into search queries related to your keyword or keyphrase, including average monthly searches, search volume trends, and what the competition looks like for that particular keyword.
Google Search Console. With Google Search Console, you can analyze your site's existing content and see what search queries are leading users to your site in the first place. You can also find information about where your site is appearing on SERPs.
Keyword Research Strategies
Using one, or many, of the tools above, you can begin to identify keywords and understand what your audience is looking for. Keywords and search queries alone can provide an excellent starting point for a content strategy, but there are a few additional approaches to keyword research that can help identify what content to create.
Check out the competition. Whether it's a highly targeted keyword that all of your competitors are ranking for, or a keyword gap that is an opportunity for your business, conducting an audit of the competition's keywords not only gives you an idea of the competitive landscape, but also provides ideas about the focus, length, and type of content you want to create.
Consider the specifics. Diving into the seasonal and regional specifics of your keyphrases can help identify more long-tail keywords to focus on. Studying these trends can also help identify when to publish or share certain content.
Go out in the wild. An "out in the wild" approach means checking out what appears organically in results. This gives you an idea of who else is ranking for your keywords and phrases in SERPs — you might be surprised at who and what is surfacing. Depending on what you find, you might identify new competitors or decide to focus on different a similar but different keyword.
Remember that the keywords you are targeting are what drive users to your site, so it's important to make sure the topics you write about and the keywords you choose to include make sense for your specific audience. Content with a singular focus on a high search volume keyword might attract more eyeballs initially, but if users don't find what they came for on your website, they will leave quickly, driving up your bounce rate. Long-tail keywords might have a smaller search volume, but they often reveal user intent and are more likely to lead to conversions than a more generic term.
The Benefit of Keyword Research
Armed with all the findings from your research, you can start creating content that resonates with users and will help improve SERP rankings. With proper research and implementation, keywords used as a part of a larger SEO and content strategy will drive traffic and conversions.
Ultimately, keyword research helps you better understand your users and guides content creation in a way that meets business goals as well as the needs of your audience. When done well, content focused on serving the user with the appropriate terms and keyphrases can create a site that dominates online competition.