Newsletters & Content
A list of people who've raised their hands to receive more content is a valuable asset. Reward your subscribers' interest and loyalty with timely, relevant content that meets their needs.
Timely content drives engagement and deepens relationships.
Email newsletter subscribers are your biggest fans. They're not casual users who only come to you in their time of need. They've asked for a deeper relationship with your business and invited you into their inbox.
In the age of social media newsletters are still an effective way to distribute your content and keep your brand top of mind. Newsletter subscribers are more likely to see your message and click on your content than someone who sees it in their social streams or search engine results.
We identify the content your audience craves and deliver it to them consistently. You get more reach, more engagement, and more opportunities to connect with your customers.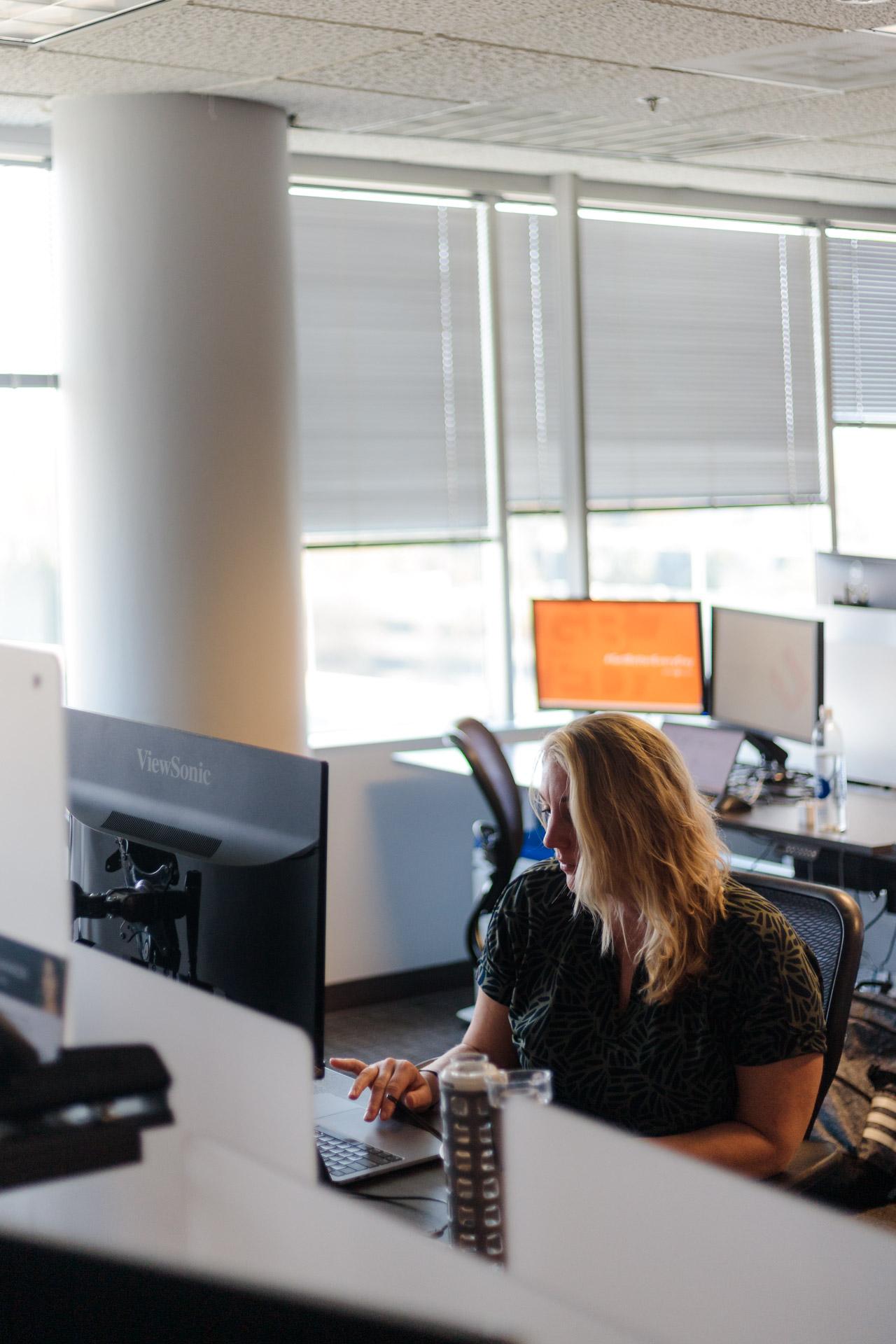 Content Creation and Curation
Sometimes you have the content your audience needs. Sometimes you don't. Our strategists inventory your assets, study your audience, research trends, and analyze past content performance to fill your newsletter with the right content mix for each week or month. We identify gaps where fresh content is needed as well as opportunities to freshen up and redistribute your older efforts. Our writers craft actionable email copy that creates interest, entices opens, and drives your audience back to your core content.
Email Personalization and Optimization
The inbox is a competitive space. Your audience is sifting through nearly 100 emails a day. Our email marketing team takes a personalized approach to newsletters to ensure relevance for your customers. We develop email registration forms that give your subscribers the opportunity to choose the content types or topics they want to receive. After each send, we analyze the open rates, click-through rates, and content performance to better understand the interests of your audience and inform the content in the next newsletter.
Subscriber Growth Strategy
Your existing distribution list is a great starting point. We don't let that list grow stale. We develop a strategy to continually grow your list. With targeted sign-up forms, clear calls-to-action, and cross-channel promotion of your newsletter, we make sure your audience is not only aware of your emails but also has every opportunity to sign up.
Open and Click-Through Rate Optimization
It's easy to fall into the habit of sending routine emails without looking back at performance before the next send. Our strategists analyze your data and leverage it for future campaigns. We use A/B testing on subject lines, headlines, images, and content to explore ways to optimize every email for increased opens and clicks.
A steady stream of content aids economic development.
Cedar Valley Regional Partnership, Waterloo, Iowa
Spinutech was founded and has thrived in Iowa's Cedar Valley. The Cedar Valley Regional Partnership is focused on helping other businesses do the same. A redesigned website and email newsletter highlight the economic development opportunities available in the region as well as reasons for relocating. Strategic on-site placement of a newsletter subscription button drives list growth while fresh content in each issue ensures the audience is up-to-date on the latest opportunities in the area.
Digital Strategy
Adding an email newsletter to your other tactics keeps you in front of your audience.
Newsletters create an expectation and anticipation of your brand's content. Pair newsletters with these other digital marketing tactics to nurture relationships with your audience and drive action.
Content Marketing
Distribution is a critical component of content marketing. Ensure your audience is aware of the content you publish by promoting it in newsletters.
Marketing Automation
From sign-up to send, there are several opportunities to automate the newsletter process. Create a plan to ease the process for your audience and save time for yourself on each edition.
CRM Marketing
Integrate your customer database and your email list. Shared insights on customer behaviors give you a well-rounded view of your audience and their needs.
Website Design
Give your audience an opportunity to engage. Strategic web design can help fuel subscriptions and keep your audience engaged after they leave their email.
Our strategies drive your results.