Trends
How Marketing Automation Can Benefit a B2B Company
Published by Spinutech on July 22, 2020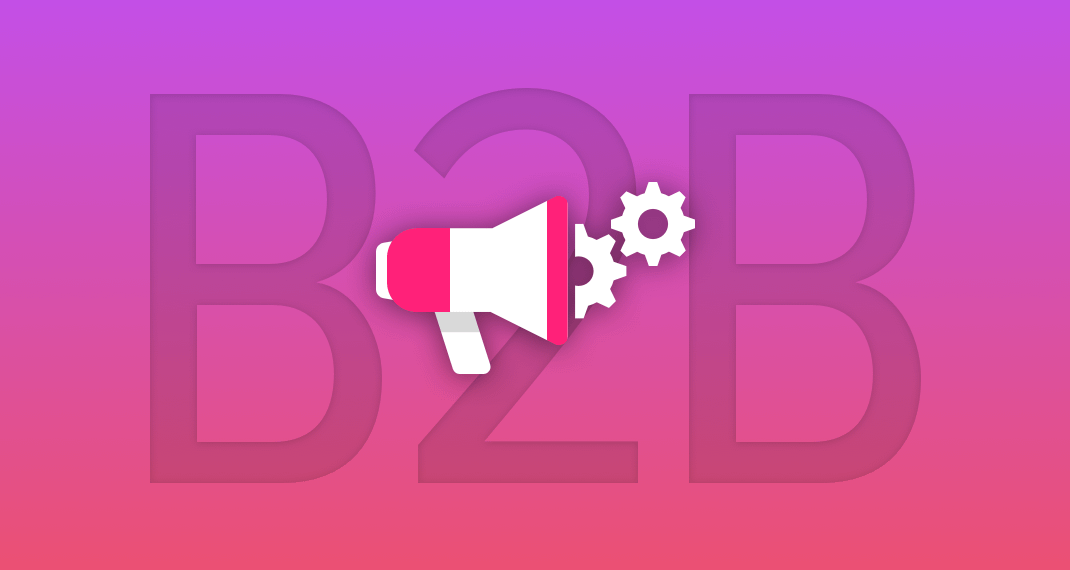 Marketing automation is a powerful tool that can be used to successfully manage and support relationships with your clients and prospects. A well-thought-out strategy and implementation are the keys to successfully deploying and managing marketing automation for B2B companies.
B2B audiences can be notoriously difficult to forge meaningful connections. Your sales team may already be working hard to provide educational information and details about your company's solutions to multiple sales prospects. Communication strategies need to be custom tailored to each individual audience in order to resonate without contributing to the "noise." Your target audience may be receiving multiple email messages and sales acquisition attempts each day. Marketing automation can complement the efforts of your sales team and support potential clients' decision-making process. By delivering customized marketing messages at just the right intervals, you can break through the clutter and resonate with your audience.
Creating an Effective B2B Marketing Automation Strategy
To be effective with any automation strategy, strive to deliver useful information to individuals before, during, and after the purchase process. A successful, effective marketing automation strategy can complement traditional sales team tactics like check-ins and follow-ups. In a B2B world, this can mean providing information and evidence as to why a relationship with your company is beneficial.
Benefits of Using Marketing Automation in Your B2B Marketing Plan
A well-planned and executed B2B marketing automation strategy can help you fine-tune your targeting for critical messaging, improve client experience, and enhance relationships with potential clients, as well as optimize efficiencies resulting in higher conversion rates.
B2B Marketing Automation Best Practices
3 Main Keys to a Successful B2B Marketing Automation Strategy
In many marketing automation campaigns, the series of communications, or "user journey" is prompted by a user action such as making a purchase on a site, signing up for newsletter communications, or even visiting a physical storefront. These user journeys are designed to speak directly to each target audience with relevant, useful information in a proactive manner to make the messaging more effective. Successful B2B marketing automation plans focus on delivering the right message, at the right time, to the right user.
To achieve maximum effectiveness, focus on those three main points:
Personalize the message to your audience. Marketing automation allows businesses to deliver a personalized message to users in different audiences. This personalization ensures the right message is delivered at the right time to the right user. Start by defining your buyer personas? — research your current client base and seek to understand their needs and expectations. This research can be done using data and metrics gathered from your existing clients. Consider obtaining feedback from clients and focus on how you can improve your client experience. Determine the best way to segment your audience based on industry, product interest, and purchase stage (awareness, consideration, decision, post-purchase). Think through client challenges at each stage of the purchase funnel to anticipate their needs and facilitate micro-conversions along the path to purchase.
Consider timing. Map your purchase paths to understand timing of key decisions. Purchase paths or user journeys are a critical component of a successful B2B marketing automation campaign. Each of your potential buyer personas faces unique challenges and issues. Consider each target audience persona along with each purchase stage and plan messaging to hit on the most important points along the way. For example, if a potential lead downloads a whitepaper from your site, a potential trigger could follow up with related information and next steps after a designated interval.
Deliver the right message. Once you understand your target audience and have mapped a user journey that represents each of the likely potential purchase paths, use this data to create nurture content for each potential client persona with individually personalized messaging. Anticipating and addressing your audience's needs will help you create conversions at different stages of your funnel. Ensure your content is relevant and engaging, providing value to your audience. Content is critical for engagement in the journey and quality content can be the number one impact on success. Design your content to meet the needs of your audience and solve problems for your users.
Difference Between B2C and B2B Marketing Automation
So how does a B2B marketing automation strategy differ from a more traditional B2C strategy? Both focus on delivering an appropriate message to a target consumer at reasonable and helpful intervals. In B2C, the purchase decision is often made by a single household decision maker, or potentially a couple or partnership. In B2B, large decisions are often made by committee, with the main point of contact being responsible for research, gathering data, metrics, and information to bring to a group for consensus. This is a key difference between B2B and B2C.
B2B Marketing Automation Considerations:
B2B purchase journeys are often longer sales cycles when compared to consumer sales journeys.
B2B content should be designed in an easily shareable format with a usable summary and actionable insights.
Business customers are looking for data-driven insights on which to base recommendations.
Smaller audiences are more likely to drive conversions with a B2B strategy whereas B2C audiences can contain vast numbers.
Marketing automation is, by design, customized to the audience it's intended to serve. There is no one-size-fits-all approach. This unique tactic can provide value to your potential client base, make the case for entering or continuing a partnership with your company, while also relieving some pressure and stress from your sales team.