Trends
SEO FAQ: Keyword Rankings Explained
Published by Spinutech on June 14, 2018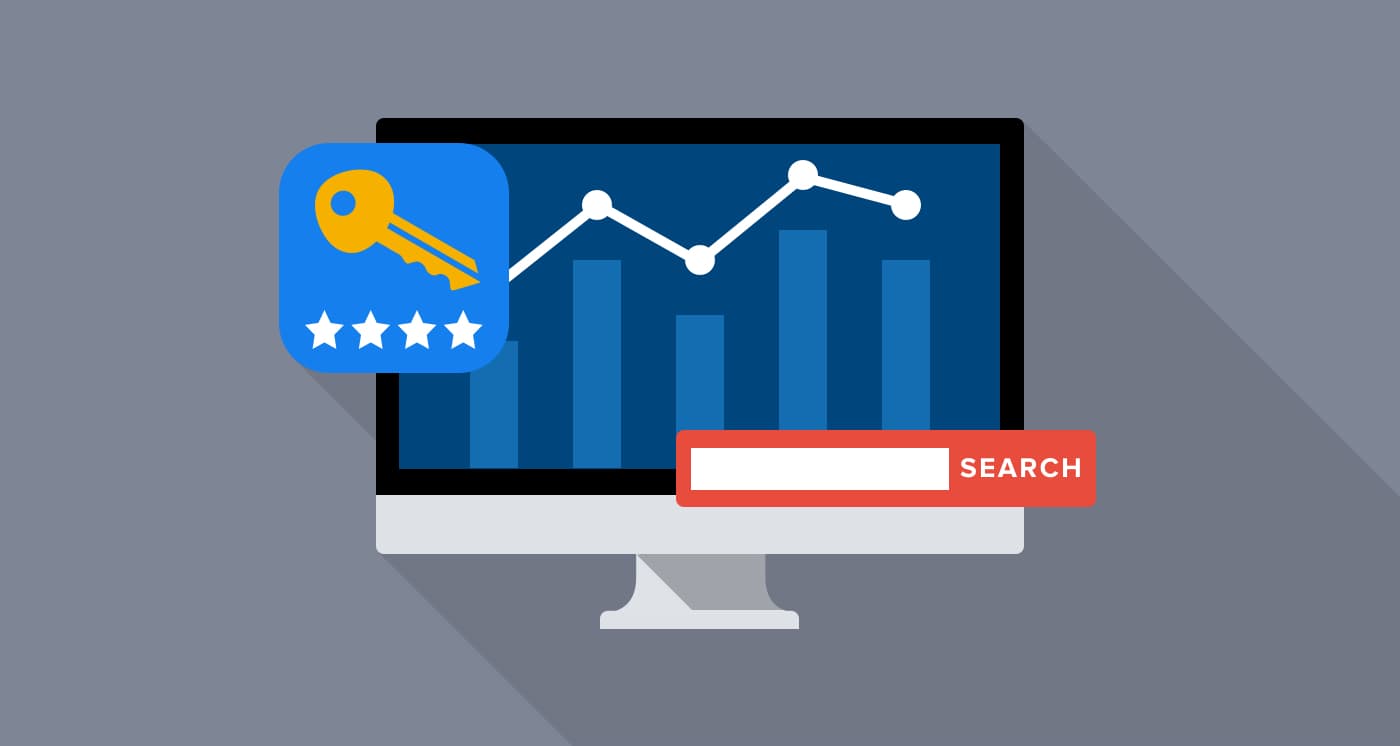 When it comes to SEO, it is all about implementing best practices and a good user experience, but how do you measure success in SEO? Tracking your business's targeted SEO keyword searches gives insight into what users are searching for in your industry and where you show up in search for those searches.
What are Keyword Rankings?
Keyword rankings refer to your web page's position within search results for a particular keyword search query. When a user searches for the particular keyword, your ranking URL would be the web page that is listed for that keyword search. One web page can rank for several relevant search keywords and phrases.
Search results vary based on what Google has deemed relevant for that particular search keyword or phrase. In most cases, you will typically see paid search ads in the header and sometimes in the footer of results. If you are performing a local search, you will see Google Maps listings directly below paid ad listings.
Google Maps results are populated by Google Maps listings managed by Google My Business. Your Google Maps ranking is different than your organic web page ranking and is managed and optimized separately.
Learn more about how to get your locations into Google Maps.
Organic listings begin with the web page listings that are neither ads or Google Maps. For any Google search performed on desktop or mobile device, there will always be 10 web listings on each page of search results.
Page 1: Rankings 1-10
Page 2: Rankings 11-20
Page 3: Rankings 21-30
Each web listing that is not paid, we consider an organic search "ranking position." So, for example, if you are the third web page listed on the first page, your ranking for that search term is position 3 on the first page.
What are 'SERPs'?
SERPs is an acronym used in the SEO industry that stands for Search Engine Results Page. You may hear statements like "this is where your site is ranking in SERPs," simply meaning that this is where your web page is ranking within search results.
Why Do Different Types of Search Results Appear Differently?
When searching, you have probably noticed that search results appear differently based on what you are searching for. This is because Google has continued to get smarter about how to display relevant search results in a simplistic and user-friendly way that "answers" the query as quickly and efficiently as possible. The types of results vary in how they get displayed and are all optimized differently.
Some types of results are sponsored, some utilize structured data markup, some require Google AMP, Google My Business, etc. That is why it is important to get SEO insight and recommendations around the best approach for enriching your site's search listings.
Find out how to optimize your site for rich e-commerce, content, event listings and more.
How Do SEO Rankings Impact My Bottom Line KPIs?
SEO plays a key role in a comprehensive digital marketing strategy. In most cases, organic search drives 30 to 50 percent of total web traffic and conversions due to its scalability. SEO sets the foundation for a website's ability to see sustainable year-over-year growth.
SEO can help businesses to:
See significant incremental growth in web traffic and conversions in a cost-effective manner.
Establish brand visibility and loyalty earlier in the sales funnel. Customers are at the start of their search, feeling out information and companies.
Gather consumer information key to informing a comprehensive digital marketing strategy. Search keywords give insight into what users are looking for and why (search semantics). This allows us to identify and prioritize highest converting search keywords.
Work smarter, not harder. One page can rank for several search keywords, making it one of the most scalable lead drivers.
Get ahead of the competition. Ranking higher than competitors translates to capturing leads over our competitors.
How are SEO Keyword Rankings Determined?
Google sends a spider/robot to crawl your site to learn about your content, which tells them:
What you're about
How popular you are
What searches you're relevant to
Google gets to know your site via crawlers that crawl your site frequently (usually daily or weekly, depending on numerous factors). This is why your "rankings" will fluctuate often.
Google utilizes all of the user data they have collected over the years, making them very insightful into user behavior to determine which web pages should be listed for which searches.
From there, Google takes that information and inputs it into search algorithms along with other websites and pages. Google has developed complex algorithms for what to show in search results for billions of searches based on their extensive user data. The search algorithms assign various weights to an array of factors depending on the search.
Google utilizes all of the user data they have collected over the years, making them very insightful into user behavior to determine which web pages should be listed for which searches. Google algorithms have become some of the most complex algorithms because they utilize so much user data from various sources like Google search, Chrome, Android phones, etc.
Google organizes user data from various sources and uses it to determine the most relevant results for a user's query.
For example, for searches deemed "local" they would mix in Google Maps results, for searches deemed "simple questions" they might mix in knowledge graph and featured snippets results (the white box highlighting an answer you sometimes see in search results below). They are able to evolve quickly with changes in user behavior.
Are Rankings Different on Desktop vs. Mobile?
Yes, Google looks at desktop and mobile differently from a user experience standpoint but looks for cohesiveness across both as well.
Now that Google has more user behavior data on mobile devices because of Chrome and Android, Google can treat them differently.
More users are searching on mobile utilizing voice search and wearable devices, so search is evolving to accommodate these new ways of searching.
In March, Google transitioned completely to mobile-first indexing. This change means that businesses are being forced to have a mobile-optimized website in order to rank in search on desktop and mobile devices. Google will assess the user experience (UX) and SEO optimization of your mobile site and pages to determine if you are providing a mobile-optimized user experience in order to rank in search.
Why Do Rankings Change?
Rankings will fluctuate for a number of reasons including:
Search semantics/machine learning - What is the user really searching for here or expecting to see?
Site/page changes (for better or worse)
Competitor site changes (for better or worse)
New sites and pages
Seasonality
Algorithm updates
Search volume fluctuations
User behavior changes (search intent, clicks, bounce rates, etc.)
Best practice is to monitor keyword rankings in combination with organic search traffic in order to identify the causes of increases and decreases. It is important to remember that a variety of factors influence keyword rankings and not all fluctuations are red alerts. Businesses can expect to see normal fluctuation of rankings over time.
It is most important to monitor keyword rankings for high ranking, high volume terms that drive your site's search traffic. We consider this list of terms your "business critical" search terms that should be monitored closely for any potential impact.
How Long Does It Take for a Web Page to Rank?
The time it takes for a page to start ranking or increase in rankings depends on the various ranking factors and Google's ability to process the changes in a timely manner.
Businesses, especially small businesses, should be wary of anyone who approaches them with guarantees or promises to get their site ranking in X number of days, weeks, etc.
Typically when a site or page is new to search, the page will start ranking at a lower position and will work it's way up as it is optimized for search. The more SEO best practices employed, the easier it is for Googlebot to crawl, index and rank your site and web pages for relevant searches.
Google typically takes 30 to 60 days to crawl and assess web content (assuming everything is set up properly). Anytime a web page or site goes through changes, Google needs time to process the changes.
The first page of search results is the most competitive and changes most frequently based on Google's algorithm updates, user insights and the competitive landscape.
CAUTION: Businesses, especially small businesses, should be wary of anyone who approaches them with guarantees or promises to get their site ranking in X number of days, weeks, etc. Google determines changes in rankings and only over time and the implementation of SEO best practices will Google start to rank your site. Building site authority, backlinks and other key ranking drivers are only accomplished over time with a thorough approach.
There are no SEO "hacks" that can guarantee your site or page will rank. If someone is making promises, be cautious of their approach and tactics, as you run the risk of getting removed from search or flagged by Google for spam tactics. Some companies and consultants use these scare tactics to exploit businesses' lack of understanding of SEO.
Why is My Web Page Not Ranking in Google?
There are several factors that determine whether or not your web page will appear in search results, where and when it will rank. It is possible that a technical fix is needed or something is preventing Google from discovering your site or web page.
In most cases, an SEO audit can determine the key reasons why your site is not ranking and what fixes and strategies are needed in order to increase rankings.
Find out why your website isn't ranking in search.
Can I Pay for Rankings?
While most search result listings are organic and require an SEO strategy and tactics in order to rank, you can bid on the ads that show up in search in order to appear for target search keywords.
Paid search is an effective method of targeting searches. Paid search, similar to SEO, requires an effective strategy, ongoing optimizations and careful monitoring.
Find out more about the cost of paid search ads.
However, Google search results are primarily organic and determined by a website's implementation of SEO best practices. These results cannot be paid for and take time and effort in order to get your site's web page into top search results.
How Can I Find Out Where I Rank?
Simply performing a Google search does not give an accurate view of your true "ranking" as Google curates search results depending on if you are logged into a Google account, when and where you're searching from, your location settings, browsing history, cookies and more.
Pro Tip: To be safe and most accurate, utilize SEO tools that track keyword rankings and ensure you understand how they are collecting that data.
Spinutech partners usually receive ranking data as a part of their SEO audit and ongoing strategy support. Our SEO experts provide keyword reporting and insights, such as:
Identification of business critical keywords driving your business
New and rising search keyword opportunities to target for growth
Month-over-month ranking trends and changes
Monthly reporting and analysis of organic traffic, engagement, and conversions onsite
Monitoring and troubleshooting of SEO issues and fixes
Google Maps rankings and recommendations
Search trends and seasonality for your industry and target searches
Comprehensive SEO strategy recommendations for increasing rankings