Trends
How To Use Structured Data
Published by Spinutech on October 17, 2019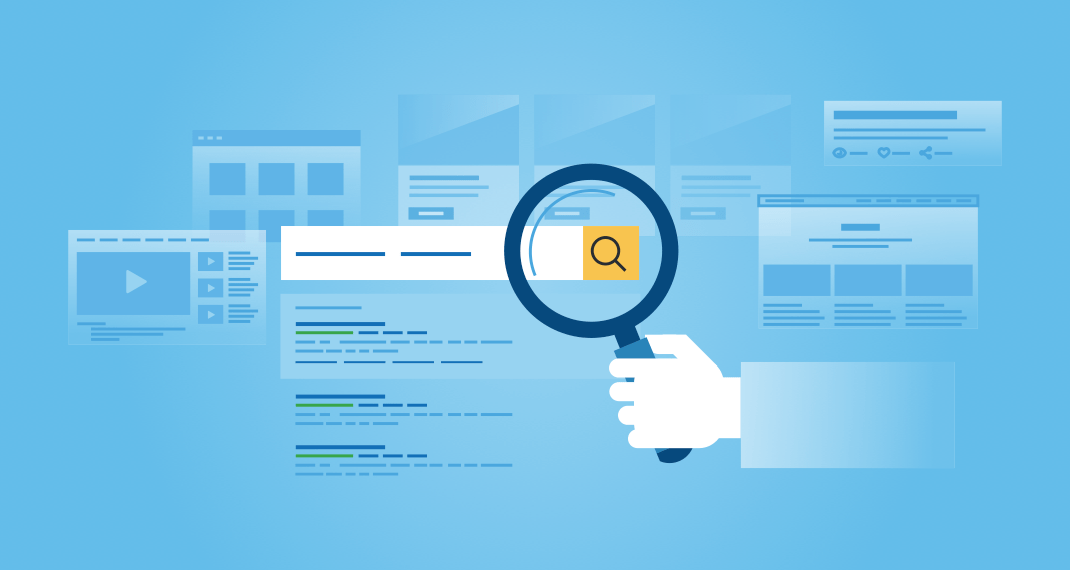 Implementing a structured data strategy helps Google understand the content on your page.
Structured data works hard to make sure your content is understood by search engines like Google. An integral part of SEO, structured data is a standardized format for providing information about a page and it classifies the page content into different types, such as job postings, recipe ingredients, FAQs, and more. Using structured data will boost your content visibility and help you reach your target audiences.
When structured data is implemented, it allows your content to surface as a rich result in SERPs and has shown to increase click-through-rates. Structuring your data helps you remain competitive in SERPs and lead users to information they are looking for through organic results.
The Many Types of Structured Data
A lot of content equals a lot of searches, which leads to many options for implementing structured data. Use the correct type of structured data that is relevant to your site to improve your page rankings. You may find yourself using many of these, or just a couple depending on the overall goal of your website and business.
Structured Data Types Include:
Article. Easily outline your content — works best with news, blogs, and other articles.
Breadcrumb. A breadcrumb trail indicates the page's position in the site hierarchy.
Book. Use to help users discover books and authors.
Carousel. Enables your content to be rich results eligible for creating a list-like display.
Corporate contact. Populate your company's contact information for easy access.
Course. Course lists make is easy for prospective students to find details on online courses.
Critic review. Populate reviews as a snippet from a longer review article to help users easily find reviews on books, movies, and more.
Dataset. A table or CSV file, images that capture data, a collection of files that work together to constitute meaningful data, and more can all qualify as a dataset.
Employer aggregate rating. Populate user-generated ratings about hiring organizations and companies.
Event. Users can easily discover and register for events through Google Search results.
Fact check. Use to populate answers that review claims made by others.
FAQ. Highlight your website's FAQ section when a user searches for a specific question.
How-to. Tell Google your content is a how-to, which will walk users through a set of steps. A how-to can feature video, images, and text.
Job posting. Help improve your job seeking experience. Google can also integrate with some third-party job sites.
Livestream. Add a live badge to your video thumbnails.
Local business listing. Capture your company's information in hyper-local searches to lead people to your business.
Logo. Specify your image that Google populates for search results.
Movie. Make its easy for users to explore movies through searching.
Occupation. Users can easily search and locate salary ranges and region-based salary averages.
Product. Highlight your product information so it appears in search results, including Google images.
Q&A. Help users to find the answer to their question faster.
Recipe. Outline your recipe to drive better search engagement. Google Assistant can be enabled to guide users through recipes on Google Home and other smart displays.
Review snippet. Populate a short excerpt of a review or rating from a review website. This usually displays as an average of the combined rating scores.
Sitelinks search box. Search will expose a search box scoped to your website when it appears as a result.
Software app. Populate the software application information for users to easily access — including ratings, price, and platforms.
Subscription and paywalled content. Help search engines differentiate paywalled content from the practice of cloaking, which violates Google's guidelines.
Top places list. Help your place of business be well known for their subject and theme when it comes to searching.
Video. Make your videos an easy entry point for discovering and watching videos.
Developing your search presence is important to land you on Google and other search engines. Google offers a variety of different tools and guides to help you understand how to implement structured data onto your website pages.
Google's Structured Data Codelab walks you through the steps to creating and adding several types of structured data to your HTML site. It also gives you the skills to understand where to place it, and how to double-check that it is working within search engines.
Taking the time to add in structured data and fix existing pages will help your website rank higher in holistic searches, leading to more traffic on your website. Interested in learning more about structure data and other SEO best practices that Spinutech uses? Check out our SEO page.