News
Spinutech Recognized on the Inc. 5000 List!
Published by Spinutech on August 16, 2022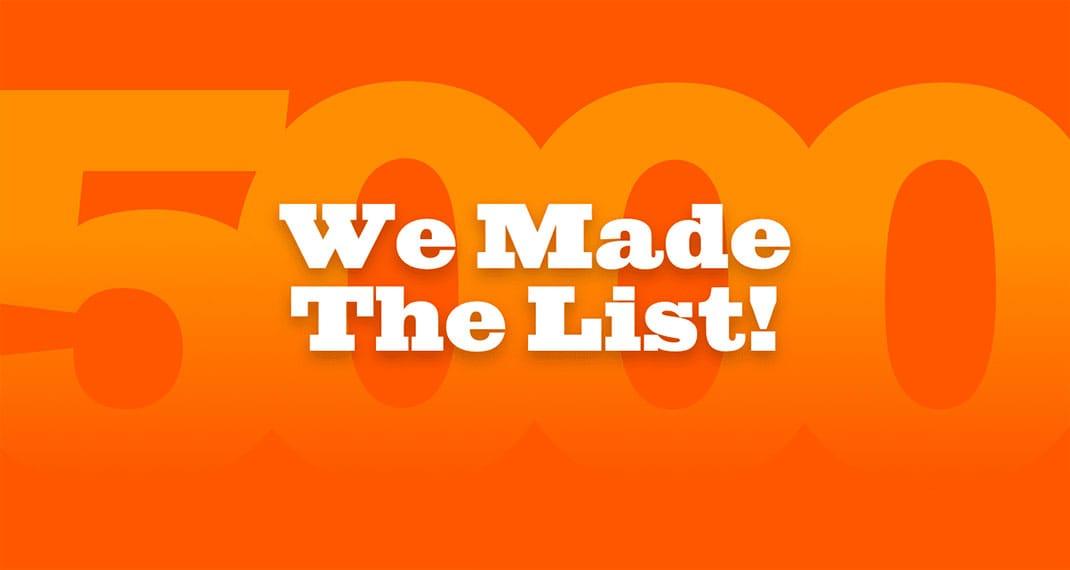 Spinutech has been no stranger to growth over the last 22 years of business, having expanded to offices in five locations — Cedar Falls, Des Moines, Chicago, and Tampa — and built a team of more than 160 people and counting. But there is perhaps no greater indicator of that growth than the company's place on the Inc. 5000, a list published annually that ranks the fastest-growing private companies in America.
First appearing on the list in 2018, Spinutech has made the Inc. 5000 for five consecutive years now, checking in at No. 4,543 for 2022.
"I'm so happy for our team," said Marc Reifenrath, Co-Founder and CEO of Spinutech. "This is such a great honor, and all due to their hard work. While we're thrilled with how far we've come over the last 22 years, we continue to focus on controlled, responsible growth that is sustainable."
Companies are ranked according to percentage revenue growth from 2018 to 2021. To be eligible, companies must be independent and privately held, based in the U.S., and able to produce three full calendar years of sales, with a minimum of $100,000 revenue in the first initial year and a minimum of at least $2 million revenue in the most recent year.
Spinutech's continued inclusion on this prestigious list is a testament to the commitment and work ethic that is seen every day from each and every person across the company's five locations and the countless number of home offices that have become unofficial extensions of our workplace in this new normal.
The company has been able to grow because of the standard put forth by its longest-tenured team members, and our success as a company is matched only by the success of our clients. Driving positive results for clients is the foundation of any good business, and Spinutech is no exception.
Everyone on the team is excited to see what the future holds as Spinutech continues to grow — strengthening existing relationships and building new ones.