Trends
Why Your Business Needs a Custom Website
Published by Spinutech on October 2, 2020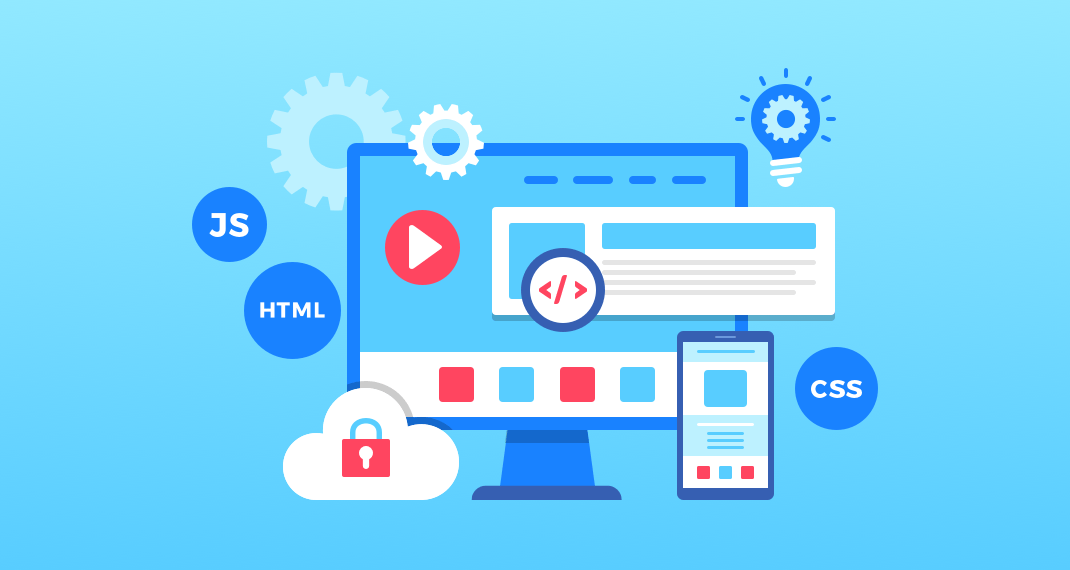 You can customize nearly anything in your life, from your home to your car and even your order at a restaurant. Why should your website be any different? There are multiple DIY websites that offer solutions, such as templates, for you to quickly build out a website. While this may be an easy solution for some, a custom website is designed for the unique needs and goals of your business, helping to drive KPIs.
Benefits of Custom Web Design & Development
The prospect of working with a web developer may seem overwhelming to some. But partnering with an experienced developer can yield great results.
A custom designed website is the first thing visitors will see when they reach you online. But a well designed website isn't always the best performing website. Design research should have a big impact on the layout of your site for it to be successful.
Our web development team stays up to date with industry trends and they are well versed in coding modern websites that are fast loading and are ADA compliant. Simply put, if you have an idea, they can make it happen.
Here are six other reasons a custom website could be boon for your business.
Cohesive Branding
A custom website allows you to work directly with a designer to make sure your brand is showcased at the forefront of your design. Beyond just a logo and colors, your website can show your brand's voice through high-quality images and research-driven copy.
Improved User Experience
Cookie-cutter website templates available for free or little cost online aren't always the best when it comes to user experience. A custom website focuses on the user's journey to make sure their time spent on your website is valuable to them. Factors like page speed, navigation, readability, and mobile-friendly design play a role in user experience. Custom websites are always responsive, meaning they'll work on any screen size or browser your audience may be using.
Enhanced SEO Visibility
Using the proper CSS and HTML coding ensures that your website will be search engine friendly. With a free template, there's no guarantee that the coding will be correct. Search engines, like Google, actually prefer custom websites because they are personalized to the user. Mobile responsiveness plays a huge role in SEO. If your site can't function properly on a mobile device, your SEO rankings will take a hit.
Updates Made Easy
With a custom website comes a custom content management system (CMS). A CMS makes it quick and simple to update your website, from uploading pictures to publishing an article. Being able to add additional content to your website enables you to stay current with your offerings and competitive with similar businesses in your industry. Keeping your information accurate and up-to-date will keep your customers happy.
Maintain Top Notch Security
A custom developer will make sure you have an SSL certificate installed to help prevent your website from becoming vulnerable to viruses and malware attacks. Working with an experienced team of developers allows you to install data collection and payment options on your website that are secure. These custom integrations allow you to view and process the information in your CMS.
Build Credibility
Website users take note when they see a website that looks like something they've already seen. Investing in a custom website will increase your brand's awareness and let your audience know that you are serious about your business. Choosing a professional design also lets your visitors know that you can be trusted. Adding content to your website helps you gain authority with not only your customers, but with search engines, too.
Working hand-in-hand with a website developer, you'll get to choose what you want out of your website. The web team will help you to identify business goals and objectives and tailor the design of your website to direct your customers to complete the goal — think making an appointment or completing a purchase. Time and money may be a consideration when you're looking into a custom website, but investing in your website is an investment in the success of your business.