Trends
10 Factors of Custom Ecommerce Website Costs
Published by Spinutech on July 20, 2021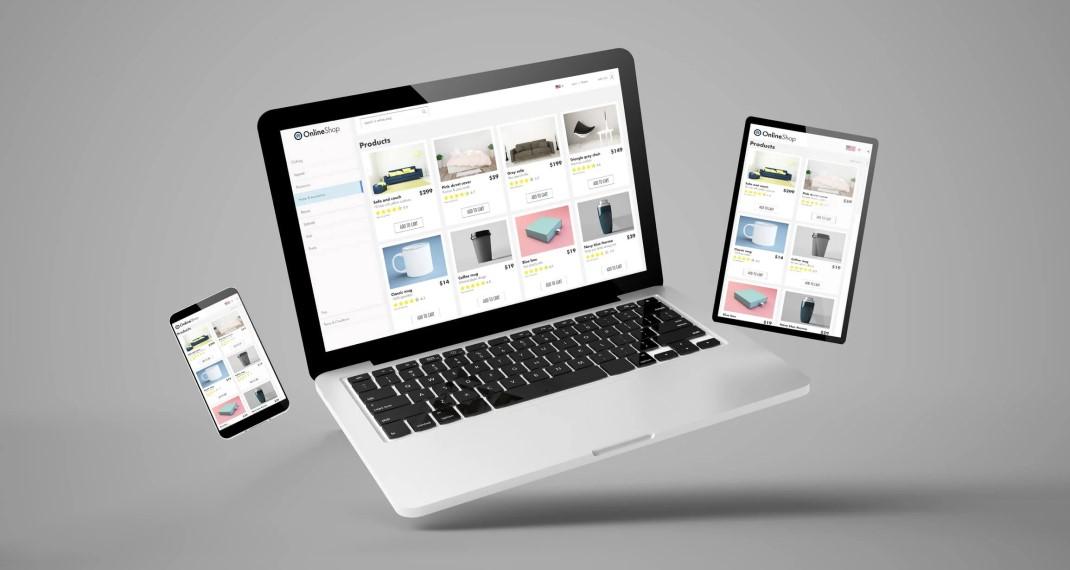 Building an ecommerce website looks different for each and every company. Whether you're starting a new business, shifting some of your in-person business online, or redesigning your website, costs can become confusing. You may hear mixed answers from other business owners or from web development agencies.
Learn what goes into the design and development of a custom ecommerce website to better understand how to budget.
1. Choice of CMS Platform
First, your website needs a content management platform (CMS). A CMS designed for ecommerce typically offers greater functionality, but a broad range or pricing from free to "ca-ching."
The capabilities of a SaaS ecommerce platform may include payment functionalities, shipping integrations, or scalable security solutions, to name a few. Some offer more robust functionality than others. Your choice may vary according to the number of products you offer as well as your sales volume, security requirements, and integrations.
Here are some of the SaaS ecommerce platforms that Spinutech recommends:
Shopify ($29/month for Basic Shopify, $79/month for Shopify, and $299/month for Advanced Shopify)
WooCommerce (Average of $120/year, but this varies)
nopCommerce (Price depends on themes, some as low as $2.95/month)
2. User-Friendly Website Design
A user-friendly and customer-centric design is important for all web pages, but it's arguably even more important for ecommerce. You can't hold your customer's hand while they shop, but you can optimize the checkout process and make it as welcoming and efficient as possible. Page layouts should be responsive for use on any kind of device or screen size and accessible to all customers.
You will need a clean, intuitive design, expertly written copy, fast load times, and a smooth check-out process. This last point is particularly important. Did you know according to Business Insider, shopping cart abandonment is responsible for 4.6 trillion dollars' worth of lost sales per year.
3. Website Themes vs. Custom Design
Some ecommerce businesses opt for a theme — sort of like a template — that comes along with their CMS. Most of these are free or very affordable. WooCommerce, for example, offers many themes for $30 or less.
Although a developer can customize a theme, sometimes your needs are too unique for a cookiecutter. Custom design produces a truly unique website — but with a larger investment. Custom websites typically run in the thousands of dollars, if not tens of thousands. However, an excellent design can pay for itself over time.
4. Content and Product Images
With an ecommerce website, the spotlight is on the product pages. A basic website may get by with just a few pages, but an ecommerce website needs unique, high-quality pages detailing each product and service.
The cost for product pages varies drastically depending on how many products you're selling and how many pages you're hosting. For example, an electronics company will likely have a lot more products than a service company with a few core services. There's no right or wrong — just make sure it makes sense for your business.
5. Content Writing
For content, including product descriptions, sales copy, and supporting information — you should prepare to invest in professional writing. You might find a freelancer for as little as $50 an hour, but writing services through a full-service agency can range higher.
6. Product Images
Your ecommerce website will rely heavily on visuals, so it's important to use high-quality, professional images. This is not a place to cut corners. Product images must be well lit, sized correctly, shot from various angles, and optimized for search. File sizes must be small enough to load quickly but large enough to show detail.
7. Search Engine Optimization for Ecommerce Sites
An indispensable aspect of a successful website is SEO, which helps ensure that customers find it in search results. SEO is not a stand-alone service, because it is heavily integrated with every aspect of the website. It is affected by the copy, the images, the website structure, the metadata, and even how frequently you update the website. An integrated design and development team can approach your website holistically to help ensure that everything works in harmony with the fundamentals of ecommerce SEO.
8. Shopping Cart or Payment Option
Something that separates an ecommerce website from a regular website is the shopping cart and checkout option. Some online payment systems, like PayPal or Google Checkout are free upfront, but they take a percentage of your profits for every transaction. For example, PayPal takes 2.9% + $0.30 for every transaction you make. Other options, like Authorize.Net, have low transaction fees but they do have a set-up and monthly fee. You'll want to step back and look at your expected revenue to decide which option makes the most sense for your business.
9. Website Security
When you open your ecommerce website, you need to make sure you think about how you'll plan on verifying that a transaction is real and that no one is using stolen credit card information. There are legal requirements you'll need to abide by as a seller because you're handling other people's personal and financial information. It's important that you know these going into the launch of your website so that you don't find yourself in a pickle down the road.
10. Estimating the Final Budget
After covering all the miscellaneous expenses associated with your ecommerce website build, you're probably tallying up to at least a few thousand dollars, but that could reach several tens of thousands depending on the complexity of your website. Some of the costs are in your control. For example, you may choose to pay for a premium design theme and top-notch support. While we can't give you a precise budget to expect, you can go through with your team to decide what feels right for you.
Spinutech creates custom ecommerce websites for clients ranging from independent stores to enterprise B2B businesses. Are you ready for a price estimate on your new ecommerce website build? Contact us today.