Trends
Build Your Credibility with Email Marketing
Published by Spinutech on September 17, 2019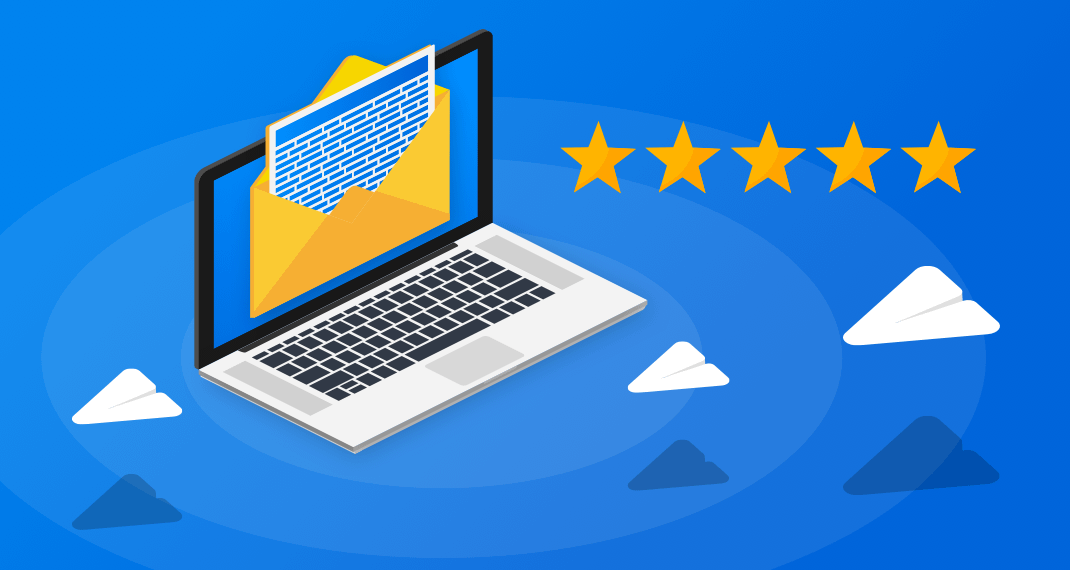 Attract and retain your subscribers with a smart email marketing strategy.
With more than 200 billion emails sent each day, email marketing is far from dead. But to avoid you ending up in the junk folder, it's important to create communications that your audience wants to read. Creating a targeted email strategy presents you with the opportunity to stand out. You have complete control of your brand, message, audience, and most importantly, your calls-to-action. Some people check their email upwards of 20 times per day, so email presents a great way to deliver a message to your clients or prospects on a regular cadence — increasing sales and brand engagement.
The only downside? Users are able to unsubscribe from your emails at anytime. This isn't a bad thing necessarily, you just need to make sure your messages are on-point and useful to run the risk of coming off "spammy." With a smart email marketing strategy, that shouldn't be a problem.
Be Authentic
An email is the time to show who you are as a brand, so don't underestimate the ability to stand out. It's important to make sure you are building your reputation as a credible source, by being accountable and true to your brand.
Being authentic with your audience includes developing your brand voice — what makes you different than the rest? Try to avoid using cookie-cutter content in your emails, and instead, focus on using your personality to create content that draws in your customers. Take this as an opportunity to showcase what makes your brand so special and give your subscribers the content they want from you!
Give Them What They Want
Once you have an idea of who you are and what your audience wants, it's time to create a great email strategy. Here are some tips to get you started.
Start With The Subject Line
Choose your words wisely to create an attention-grabbing subject line. This is the only chance you have to hook your subscriber into opening your email. Try personalization, creating a sense of urgency, and thanking your subscribers.
Subject lines are also a great and easy way to start A/B testing your content. Try out different sentences to see which versions attract your specific audience more.
Increase Engagement
Emails provide a great way to gain real-time feedback from those engaging directly with your brand. Have you been noticing a trend or issue that's been popping up on social media or review sites? Placing a survey in your email will give your consumers an opportunity to give you direct feedback, while addressing any concerns they may have. Surveys can increase brand loyalty as well. By taking the results and forming an action plan, your audience will see that you're listening to them.
Create Shareable Content
An email newsletter is the perfect opportunity to create easy, shareable content. Make sure your email is set up to easily allow sharing to social media channels such as Facebook and Twitter. Do this by adding buttons or a call-to-action line in your emails to encourage sharing.
Enable Subscription Options
People love options, and if you're able to provide them with the ability to select which content they receive, your emails are going to receive more engagement. For example, instead of just a company-wide newsletter, give you audience an opportunity to subscribe to emails about a specific product or service you offer.
Avoid the Spam Filter
The quickest way to end up in the spam folder of someone's inbox is by being deceptive or delivering irrelevant content. In addition to being authentic, there are rules mandated by the CAN-SPAM Act of 2003 you need to follow to avoid being fined.
Provide an unsubscribe link that works for at least 30 days after sending
Include your physical mailing address
Never use false headers, subject lines, false names, or reply-to addresses
Track Your Data
Email blasts are a thing of the past — to really engage with your audience, send highly targeted, relevant emails. This type of strategy will help to improve your data. And better data leads to informed decisions. Track email open rates and click through rates to see what is performing well and what falls flat. This will give you a great baseline for you to start improving on your emails through A/B testing. There are many benchmarks for these numbers by industry, company size, function and more across the web.