Trends
Constant Contact vs. Mailchimp: Which Email Platform is Right for Your Business?
Published by Spinutech on July 20, 2021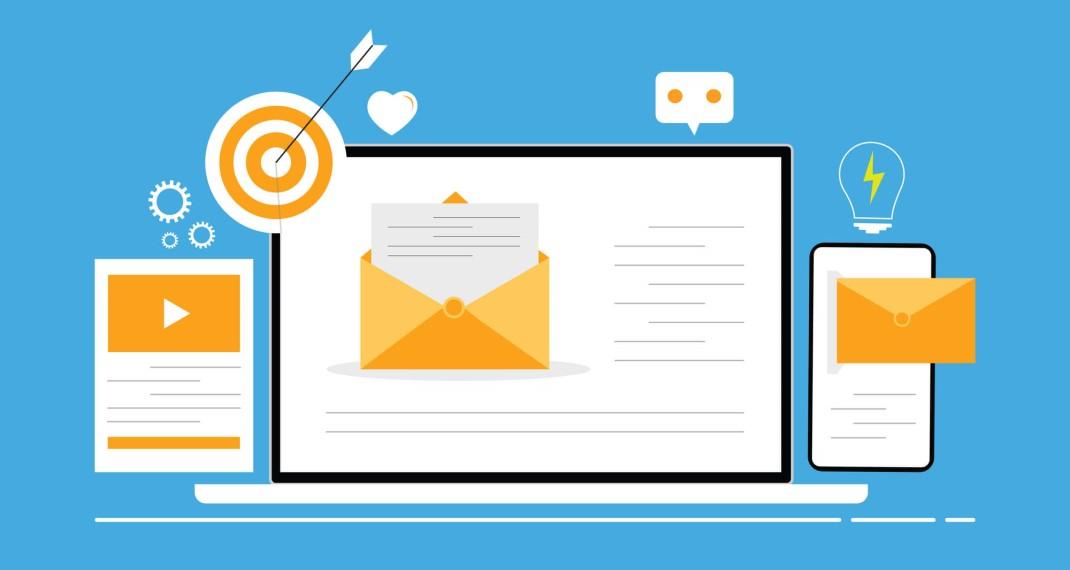 About 80% of business marketers report that email marketing improves customer retention, and more than half say it gives them the best ROI for their marketing buck — $32 to $44, to be specific! For branding, engagement, retention, direct sales, or referrals, a well-executed email marketing strategy will help grow your business.
You may not need convincing that email marketing is a crucial component of a successful digital marketing strategy. If you are sending out emails to your customers but not experiencing the results you want, one culprit might be your email platform. Choosing the right email marketing platform for your business is the first step to success. You need to find the one with the features to support your strategy, frequency, segmenting needs, and budget.
Two of the most popular email marketing platforms are Constant Contact and Mailchimp. Here, we break down their features and limitations so you can easily compare and choose the best option for your business. Areas we'll cover include:
Pricing Structure
Email Templates & Design Features
Automation Capabilities
KPI Measurement Tools
Registration Forms
A/B Testing
Which One Should I Choose?
Pricing Structure
Your first consideration is likely how to budget for email marketing. Your costs will vary depending on the size of your list, how often you plan to send messages, and more.
Constant Contact offers a free trial for 60 days and allows you to import up to 100 unique contacts. Base features are offered until the trial expires, at which point you can select between the Email and Email Plus plans. Both are priced based on the size of your contact list, starting at $20 or $45 a month, respectively, at the time of this writing. Both include unlimited sends, customizable templates, reporting, and other basic features. The Plus plan also includes automation, event marketing, A/B testing, additional user access, surveys, and polls.
Mailchimp features a free plan that includes up to 2,000 contacts and 10,000 sends per month with a daily limit of 2,000 sends. You get one user account or owner, a few basic email templates, basic reporting, one audience, and single email automation.
Once you exceed 2,000 contacts, you will need to bump up to one of their three paid tiers: essentials, standard, and premium. As with Constant Contact, the pricing for each individual tier in Mailchimp varies according to contact count. One important difference among the tiers is the level of support you can access. Mailchimp does not list pricing on their website, so you will need to contact them for customized quotes. In addition, Mailchimp offers a Pay As You Go plan, as well as add-on features, so you can control the use and tools you need.
To make a clear side-by-side comparison of price for Constant Contact vs. Mailchimp, you will need to request a quote from each one.
Pro tip: Keep your email list as clean as possible by removing poor prospects so that you don't pay for more contacts than you need.
Email Templates and Design Features
Incorporating your company's brand and style in your email communications maintain consistency in your digital marketing. Both Constant Contact and Mailchimp offer customizable templates that allow you to integrate your brand colors, fonts, and more, without extensive design knowledge. Both platforms allow you to save your templates to reuse again and again, saving you time and making it easy for any team member to jump in and work on your email communications.
Constant Contact design features:
Access to free stock photos
Mobile responsive design
Drag and drop editing
Embed surveys
Mailchimp design features:
Templates sorted by type and email use.
Mobile responsive design
Drag and drop editing
Embed SurveyMonkey surveys
You might base your decision on the resources you already have available: for example, if you already pay for a subscription to a robust source of stock photos, you may not need this feature offered by Constant Contact. If you have an internal design team, you may not have to rely on templates as much.
Though pre-made templates and landing pages suit you now, you may want the ability to code and design email templates from scratch in the future. Both Mailchimp and Constant Contact offer customization, however, Constant Contact does require an API key request prior to use.
Automation Capabilities
Marketing automation allows you to follow your customers throughout their buyer journey, and they are helpful in many businesses' email campaigns. You create "triggering events," which are certain actions a customer takes. Then, your email automation software sends specific, personalized emails targeting that particular type of customer at the appropriate place in your sales funnel.
Both Mailchimp and Constant Contact offer automation capabilities. A notable difference between the two is that Constant Contact restricts automations to Email Plus accounts, which start at $45/month with 0-500 contacts (and increases from there based on contact list totals).
Mailchimp allows all accounts to use automation, and its capabilities are more robust. For example, you can set up automation if a person clicks on a particular link or purchases a certain product. Constant Contact is more restrictive but does allow for autoresponders and simple lead nurturing campaigns.
If you want to fully embrace email automation as part of your marketing strategy, Mailchimp is the way to go.
KPI Measurement Tools
As with any marketing efforts, you will want to track performance in order to optimize and measure your ROI.
Constant Contact features the following reporting tools for both Email and Email Plus plans:
Open and click rate reports
Campaign comparison reports
Click maps
Google Analytics integration
Segmentation based on content clicked
Open rates by mobile device
Mailchimp includes all of the above reporting tools plus:
Industry average open and click rates
Forwarded open rates
Geo-tracking reports
Social media reports
Newsletter delivery success by email provider
E-Commerce reports
Integration from services like Eventbrite or SurveyMonkey for additional statistics
If you want the most detailed reporting, including industry benchmarks to compare your results against, Mailchimp offers more data.
Registration Forms
One of the main objectives behind every marketing campaign strategy: growing your email subscriber list. Constant Contact and Mailchimp offer list-building strategies and tools to reach new audiences through your website, social media, and also at offline events.
Both email platforms let you:
Customize your sign-up form
Develop a welcome email after signing up
Embed the form on your website or social media
Use pop-up sign-up forms
Use your mobile device to collect sign-ups on the go
Allow for subscribers to edit their preferences or update their profiles.
Additionally, Mailchimp and Constant Contact have Custom API forms where you can code the entire form to fit your needs. (See the forms for Mailchimp and Constant Contact here.)
A/B Testing
A/B testing helps you maximize your email open rates by determining which subject line, email message, image, CTA, or format resonates the best with your audience. You eliminate the guesswork through multivariate testing.
Constant Contact allows you to test two different subject lines. It'll send the test to a portion of your contact list and then automatically select the preferred subject line to send out to the remaining audience.
While it is recommended to only test one variable at a time, Mailchimp's A/B testing goes beyond the subject line allowing you to also test for content, different "from" names, and send times.
Both platforms allow you to adjust timing when a winning email is selected and sent to the remaining contacts. You can also track the results with real-time reporting and the percentage of participants who receive the test.
Both Email Platforms are Good … Which One Should I Choose?
If you are working with a small list, few sends, and only one target audience, you can probably choose either Constant Contact or Mailchimp and get a similar experience. In that case, it may simply come down to cost.
However, as your company grows you may need more complex CRM data and reporting, integrations, and compatibility with your other tools and digital strategy plans. For the most complex needs with 24/7 support, Mailchimp is your best option.
Spinutech works with both email platforms, and we can walk you through choosing the right email marketing solutions for your business. We can assist by developing your email marketing strategy, designing templates for you, helping you navigate the analytics to make strategic decisions, and more.
Contact Spinutech today to discuss how we can help grow your business through expert email marketing.