Trends
Paid Social Media: What You Should Be Measuring
Published by Spinutech on November 27, 2018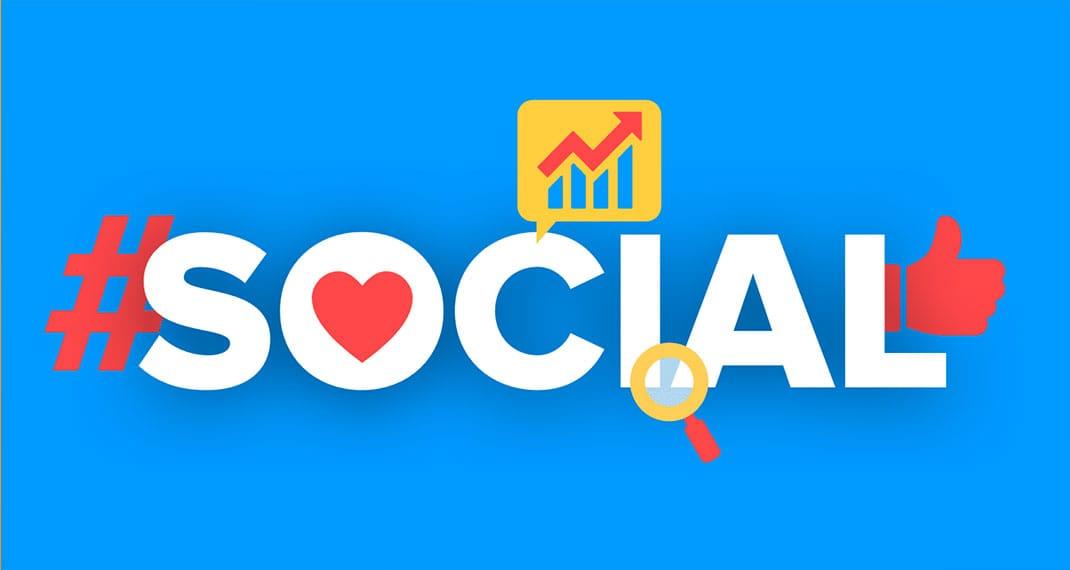 So you've got a good thing going with your social media accounts. You're posting regularly and seeing engagement and followers soar. Now you're ready to pay to play, but where do you start and how do you measure success? The only way to measure the success of your social media campaigns is by tracking the right social media KPIs. Say goodbye to fan, follower, and "like" metrics. Those won't matter when it comes to your ROI.
When figuring out what metrics are most important to your paid social media campaign, you need to take a few steps back and look at your goals and objectives, how you want your paid social to play a role in your overall marketing, and how you'd like it to help drive your brand forward.
These objectives can be broken down into three segments: Awareness, Consideration, and Conversions. It's important that you're optimizing and reporting on the metrics that matter the most to you and your brand.
Awareness
We know, we know, generating leads and conversions are the ultimate goals for any business. But what if you need to get in front of users that aren't as familiar with your brand? In that case, you will want to focus on metrics such as reach. This is a high-funnel approach that allows you to introduce yourself to new potential customers. These people are not ready to take immediate action, so don't get hung up on click-throughs or conversions with this audience.
Reach is measured by the number of people that saw your ad. Although we know someone saw an ad based on reach, it's hard to know if that ad actually resonated with them. To understand if this ad is effective with the audience we're reaching, we look at a couple other metrics, such as Ad Recall Lift and Frequency.
Ad Recall Lift and estimated ad recall lift are available when using the page post engagement objective, video view objective, and the ad recall lift optimization within the brand awareness objective in Facebook Ads Manager. These metrics show how many people Facebook estimates would remember seeing your ad if they asked them within two days.
Frequency is measured by the number of Impressions divided by Reach. There is a happy medium when it comes to frequency. You want to make sure that you're showing your ad enough so people remember your ad or brand (see above) but not too much that you're overmarketing to them and turning them off to your brand altogether. We tend to see the most success when our ads are being shown at a frequency of 3 to 4. We recommend implementing new ad creative when the frequency hits 6 or 7.
Consideration
If we break the funnel down into three parts, the consideration phase would fall into the middle. If your paid social media campaign goal is to drive traffic to your website, increase engagement on a post or for an event, or collect emails for your newsletter, you'll likely want to set up your campaign using an objective under the consideration phase.
Looking to measure engagement? In addition to engagement rate, pay attention to action metrics such as likes, shares, comments. These are great indicators as to whether or not your ad is relevant to the target audience. A 1-2% engagement rate is considered good when looking at a paid social ad. If you're seeing an engagement rate below 0.75%, it's worth looking at whether your target audience is right for your message/goal or consider if updating your creative to make it more engaging.
If your goal is to drive traffic to your website or blog post, you'll want to focus on link clicks and click-through rate. First, it's important to ensure that the ad and the landing page are relevant to those who you are targeting. That'll help drive higher CTRs and lower bounce rates. Click-through rates will likely vary by industry, but on average, the CTR for Facebook ads is 0.90%. It's also important to take cost per click into consideration when looking at your metrics. CPC, similar to CTR, varies by tactic and industry. As a general baseline, the average CPC for Facebook ads across all industries is $1.72.
Conversion
If your goal is to drive users to your website to complete a specific action, then you're looking to target that high-intent, low-funnel user with the conversion objective. Although conversions may not be the main measurement focus for each campaign objective, it's important to have custom conversions that align with your overarching marketing strategy set up across all your social media campaigns.
Conversions can be defined differently based on your goal, whether it's to generate leads through a contact form, newsletter sign ups, purchases, app downloads, etc. Conversions are actions that you as the business owner find valuable and help us as advertisers understand the ROI to make informed decisions about the campaign going forward.
Conversion rate is an important measurement to understand how many of those who are taking an action on your ads are actually converting once they get to your website. The average conversion rate for Facebook ads across all industries is 9.21%. In order to see higher conversion rates, it's important to make it easy for the user to convert. If your goal is to have someone contact you once they land on your site, make the call-to-action clear and simple to complete.
Bringing It All Together
While some metrics are more important than others at certain stages of the sales funnel, it's good to have an understanding of each of them so you can tie it all together. And remember, it all stems back to your goal for your social media campaign. So keep that goal in mind, focus on the few metrics that are most relevant to that objective, and most importantly, be flexible! If something isn't working, change its course. The beauty with paid social is that you can pivot at any given moment.
Are you looking to grow your paid social media strategy? We're happy to help! Contact us today to set up a time to chat. We are social people, after all!