News
4 Tips for Working Remotely With Your Digital Marketing Agency
Published by Spinutech on December 29, 2021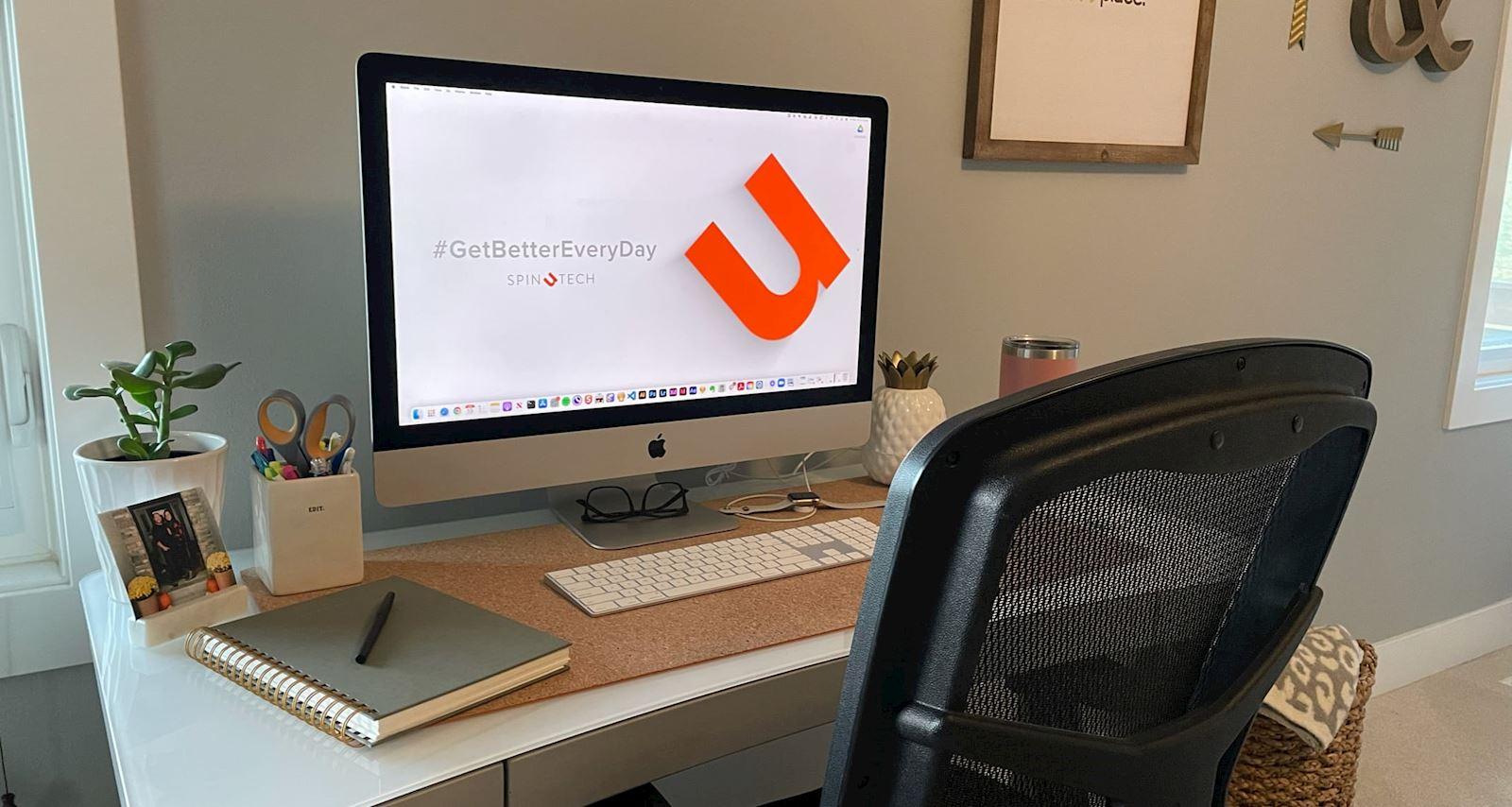 Much of America's workforce has experienced working remotely from home — and while it seems like all you would need is a stable internet connection and digital collaboration tools, successful remote work involves more than that.
Established digital marketing agencies are accustomed to working remotely with clients located all over the world and have remote collaboration down to a science. Whether you're working virtually with your agency partner, and worry you aren't getting the most out of your collaboration, or are entirely new to working with an agency, these remote working tips will ensure that your team can maximize the value of your digital marketing agency partnership.
1. Create Consistency by Standardizing Communications
When there's so much going on, creating standardized processes tends to linger on the "to-do" list for months on end. While this task utilizes time upfront, it saves your team hours each month with fewer questions and confusion about where to find projects, where a task needs to go next, which projects need approval from whom, and when they're complete.
Before working with a digital agency, make sure to identify:
Key stakeholders for project approvals
Subject Matter Experts (SME) that may be a resource for your agency partner
Preferred channels for different types of communications — for example, Slack for urgent questions, email for weekly reports, Asana for task management, etc.
Digital asset storage tools (where to find and share project-specific documents and resources)
Once you've identified these areas, document it all in a protocol sheet that can be referenced. Without a process, project details can easily slip through the cracks within a team. When you add an external team like a digital marketing agency to the mix, the value of standardized communication processes grows tenfold.
2. Clear the Email Clutter
With less face-to-face communications, many people experience a surge of emails. Emails that get overlooked happen to the best of us, but if you find yourself wading your way through an impossible-to-manage inbox, then there are steps you can take to make this overload more manageable.
For starters, consider moving timely communications out of your inbox and onto another platform. Slack and Microsoft Teams are popular choices that help move urgent questions or deliverable approvals above the fold. Depending on the amount of work your digital marketing agency is taking on for you, it may even be helpful to create multiple channels. For example, if you are working with an agency on a website production overhaul and also for ongoing digital marketing efforts, create two separate channels.
Setting inbox rules and folders can also help organize your heap of emails. Instead of emails from your agency's team intermingling with your main inbox, you may want to create a specific folder for emails from your agency. That way, when you check on the status of your agency's deliverables and progress, you have a shorter list of emails to search. Or, you could ask your digital marketing agency if they're able to set up a group distribution email address that is copied on all email exchanges. That way, you only need to search for one email address for any agency email communications.
3. Use the Right Collaborative Tools
While your relationship with your digital marketing agency can thrive on Zoom calls and emails alone, especially if your agency pairs you with an exceptional project manager, you may want to add specialized programs and software to your remote work toolkit.
Deloitte published a paper recently that discusses how to set up the remote office and to re-think virtual communications. For example, when it comes to virtual facilitation, like brainstorming or roadmapping, visual tools like MURAL can make the task at hand easier than a video call would. If you want to be heavily involved in project status and progress, then management tools like Asana, Basecamp, or Trello make this easier.
And, while it's important to choose the right tools, it's even more important to fully understand how to effectively use these tools. If you're not familiar with any newly introduced technologies that your agency partner uses, they should be happy to set some time aside to walk you through the platform in question.
4. Plan and Prepare for Meetings Well in Advance
Before teams worked remotely, co-workers could easily walk over to their teammate's desk to ask a quick question or resolve a problem. That isn't possible when working remotely — which results in increased scheduled meetings on the calendar to ensure that everyone is in sync and ready to talk. In a study conducted by the National Bureau of Economic Research, it was reported that the number of meetings per person had increased by nearly 13 percent in 2020 due to the increase in work from home employees, along with an increase of attendees per meeting. At the same time, the length of meetings has decreased by 11 percent. This data tells us that when working remotely, teams are more likely to have frequent, bite-sized meetings.
To ensure that you're conversing with your marketing agency during your ideal dates and times, block time on the calendar with a recurring weekly, bi-weekly or monthly status meeting. This not only helps ensure that you have time carved out when you're best available but also helps set expectations with your agency partner.
Additionally, take some time to get familiar with your meeting platform of choice before the day of the meeting. Making sure you have a clean, quiet, and well-lit space for video meetings and getting familiar with platform capabilities, like screen-sharing, will help everyone get started on time and keep a steady flow throughout the meeting.
Keeping Collaboration Alive When Working Remotely
With all of these remote working tips in mind, one of the most important factors for a successful remote partnership begins with choosing a reputable agency that truly values team collaboration. If you're interested in working with a digital marketing agency, one of the questions you may want to ask before making a hire is how they make remote collaboration and communication easy for you. A digital marketing agency that can speak to these points will be happy to work through these tips with you, and can likely find even more ways to strengthen remote work collaboration for your business's needs. Contact Spinutech today to learn more about our collaborative approach and digital culture.