Trends
Types of Email Marketing Campaigns
Published by Spinutech on June 15, 2020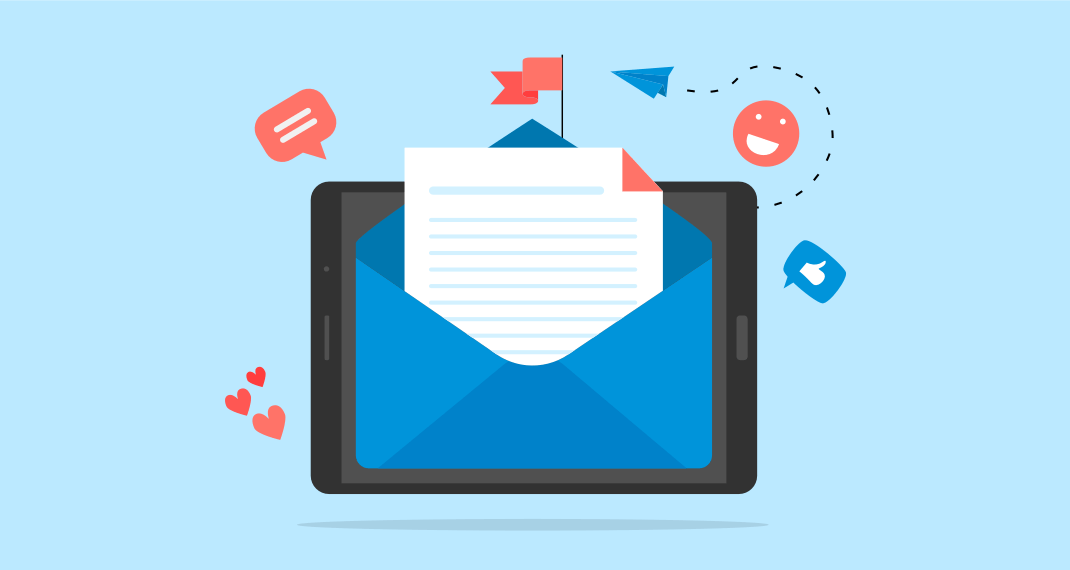 Whether email marketing is already part of your ongoing strategy or you're just looking to get started, there are different types of emails at your disposal, each with a different intent. When creating your email marketing strategy, it's important to identify the intent and understand why you're sending the message in the first place.
Outlining goals for your email campaigns helps determine which type of email will best resonate with your audience, which in turn helps you reach your goals. A goal for your email could be to drive sales, create brand awareness, launch a campaign, or even recapture lost leads.
Welcome Email
This is one of the most traditional emails and is often automated once someone subscribes to your online content, makes a purchase, or provides you with their email address. Chances are a new subscriber isn't quite ready to make a purchase yet, but a series of well-planned welcome emails can increase your brand loyalty and lead to a future sale.
The point of a well-thought-out welcome email is to inform, but not overwhelm. Provide an opportunity to gather additional information, such as birthdays — this will give you an opportunity to engage with your audience later through marketing automation emails. Include a link to a landing page with a direct call to action, or share links to your social media channels to encourage further engagement with your brand.
Promotional Email
If you are looking to debut a new product or a sale, that's where a promotional email comes into play. As one of the most common email strategies, there's a chance you may have a few of these promotional emails in your own inbox. To stand out from your competition — while encouraging a sale — try including a discount code, using humor, or provoking emotion if your brand allows.
Newsletters
A scheduled and consistent newsletter email campaign works to continually engage your audience. Newsletters are great for keeping your subscribers informed about events and announcements, and helps keep an open line of communication between your company and your customers. Having a branded newsletter also gives you the opportunity to repurpose content that you may have already shared on your website or social channels. Incorporating links to your website or social channels will help to stretch your content reach further.
Social Engagement
If you're looking to increase your social media presence, connect your social campaigns into your email marketing strategy. Creating an email strategy around your social campaigns helps to engage your audience in their social media news feeds. These types of emails are a great way to ask for user-generated content such as photos shared on Instagram or Pinterest, or even product reviews to increase your online authority. Create a clear call-to-action in these types of emails so as to not create confusion for the reader.
Event-Based Email
This type of email campaign is triggered by an online event that is identified by your marketing team. Event-based emails are an opportunity for a touch point that is non-invasive and can help extend communication beyond the website.
If you have an e-commerce website, an email can be triggered to send to a user who abandons their shopping cart. This is an opportunity to serve a reminder or even include a discount code to encourage the completion of a sale. Other types of event-based emails include profile change updates, registration confirmation, or other transactional or web-related events.
When you're ready to dive into creating an email strategy, take these types of email into consideration for your long-term marketing plan. Looking for a partner in digital marketing? Give us a shout to discuss strategy with our team of experts.