Trends
All About Online Reputation and Review Management
Published by Spinutech on May 11, 2020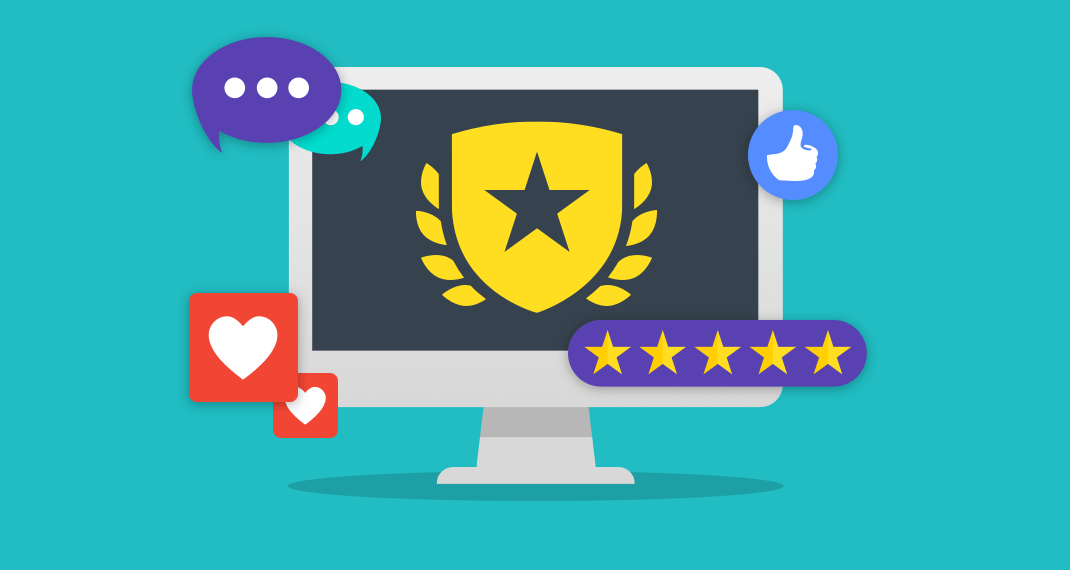 No matter what type of business you are in, chances are your customers are searching for you and learning about you online before they make a choice. From in-person services to ecommerce, consumers are increasingly turning to online reviews for information before they make their purchasing decision.
It's important for you to stay up to date on what people are saying about your business — positive or negative. A strategic reputation management plan can help you to gain positive reviews, manage relationships with new and existing customers, and work to improve your brand awareness and loyalty.
Positive Reviews Lead to Increased Sales
Online reviews help people make a decision to move through the purchasing process. Whether you're a restaurant, healthcare provider, or a purveyor of goods, reviews matter. When your online reputation is positive, customers and future customers will understand that you are a trustworthy and credible company.
A positive online reputation can lead to an increase in business profitability, while a bad review can negatively impact your conversion rate. When customers see positive and honest reviews for a reputable company, they are more likely to click through to complete a purchase. On the other hand, if they see negative reviews, they may be less likely to choose your company over your competitors.
Online Reviews Affect Your Search Ranking Ability
Typically, the first interaction a customer has while searching for your product or service is not with your website, but rather with Google or another search engine, so it's important that reviews on business listings accurately reflect your brand and positively influence the customer.
When it comes to search engine rankings, Google controls what searchers see. This includes star ratings, reviews, and more. Both quality and quantity of reviews are taken into consideration as a ranking factor. The goal of a search engine is to help users find the right result for them, similar to reviews which help separate the 'good' from the 'bad' products.
Your business is likely to rank higher in local searches if you have lots of reviews that include both the city and keyword you are trying to rank for. As a business, you want to get as many positive reviews as possible to gain customers. A negative review won't necessarily lead to a hit in your search ranking position, but if Google sees multiple negative reviews, that will be taken into consideration in order to provide the best possible result for users.
Reputation Tactics
There are a few different tools and tactics that can help increase your search ranking visibility, while also improving your brand's authority and trustworthiness.
While it may be tempting, best practices state that it's important to not solicit reviews or use online bots. This will negatively impact your search ranking ability. Instead, you can work to acquire reviews by advertising your company's presence on sites like Google My Business, Yelp, and Facebook. By letting your customers know you are available on these platforms, they are more likely to visit those third-party sites to leave a comment.
Creating partnerships through content distribution and social media influencers can also lead to an increase in brand awareness and positive reviews. When influencers and other trusted partners share information about your products and services, this generates a buzz that ultimately leads more customers to your website. Another opportunity is to create your own content to share on other websites as a guest poster. Sharing information created by your brand will help get your name out there.
Reputation management is a mandatory strategy if you want your business to succeed in an increasingly competitive online marketplace. Keeping a pulse on your customers and brand helps you to identify blind spots and opportunities to improve your products or customer experience. These days, reputation management is much more than just having a stellar customer service department. Remember authenticity, trustworthiness, and empathy encourage consumers to choose your brand over your competition.