Trends
How To Set Up Your Marketing Technology (Martech) Stack For Success
Published by Spinutech on July 20, 2021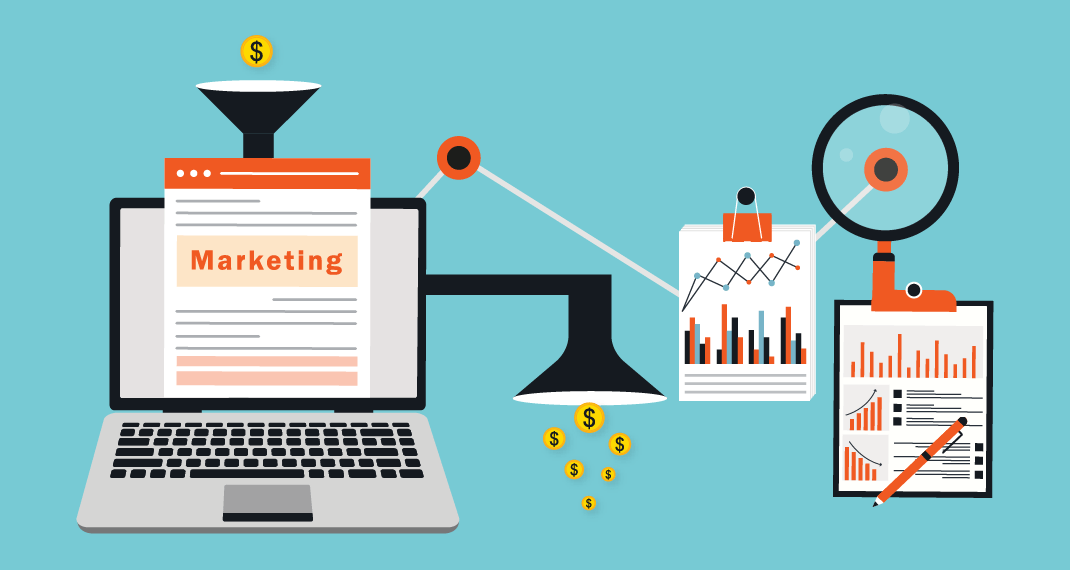 It's common for marketing teams to utilize different products and platforms to plan, organize, manage, and execute their various marketing tactics. With the highly competitive nature of the industry, marketing experts are looking to both expand and diversify their marketing technology (martech) stacks.
A well-built, well-rounded stack can save you valuable time, money, and resources. However, it can come with some caveats. In order to optimize your marketing efforts, you not only need to have the right software but you also need to ensure it's integrated seamlessly. Read on as we discuss what a martech stack is, its value, and how to set your martech stack up for success.
What is a Martech Stack?
Whether you outsource your advertising efforts or have an in-house marketing department, it's likely that your marketing team utilizes a martech stack. A martech stack is composed of different products and platforms that each fulfill a specific purpose and work cohesively together to support your company's goals and streamline internal processes.
Each company's martech stack varies according to its goals, needs, and preferences. On average, companies use about 120 different marketing technologies in their stack. Yours may include a combination of tools such as:
Customer relationship management (CRM)
Live chat
Internal communication and collaboration
Lead generation
Lead management
Customer experience and engagement
In an ideal world, your marketing team would choose one platform that's a jack of all trades — offering features that optimally support every marketing need from content management, to reporting, to social media and beyond. While platforms that have all of these features do exist, they simply aren't as good as multiple platforms integrated together.
A Well-Built Martech Stack is Highly Valuable
A well-built martech stack will enable your marketing and sales teams to work smarter, not harder when it comes to honing your digital marketing strategy. In addition to streamlining internal efforts, these tools help you save valuable time, money, and resources — which you can allocate back to managing the many other needs of your business.
For example, your martech stack may include an email marketing platform and a CRM. Your CRM plays a critical role in supporting your business. It stores important customer data and enables specific functions such as lead management, reporting, workflow automation, and more. With about four billion email users worldwide, it's safe to say that email marketing is a powerful way to support your business — made all the more effective with the right email marketing platform.
By integrating your email marketing platform with your CRM, you're able to efficiently build personalized email marketing campaigns, organize and segment your audience, and keep track of valuable data that can guide future strategy, and much more.
That's just one example of how two different tools in your stack can work together to support your business. Having the right tools in your arsenal is critical to supporting an effective, efficient cross-channel strategy that drives conversions.
Set Your Martech Stack Up for Success with These Best Practices
Your martech stack gives you an aggregate view of key customer data. These valuable insights enable you to hone your digital strategy and improve the customer experience. A common obstacle many companies face, however, is integrating these platforms.
While it can be challenging to build, maintain, and optimize your martech stack, it shouldn't be overlooked. Inefficient, poorly built martech stacks can create friction and cause more work in the long run. The key to a successful martech stack starts with proper integration.
Tip #1: Choose Platforms With Pre-Built API Connectors
Select a platform with pre-built API connectors so that you can easily plug and play with your primary CRM, website, and other software in your martech stack. This will ensure your integrations stay connected, and in turn, save you valuable time and money down the road.
Tip #2: Utilize Third-Party Partners
Try third-party partners like Zapier and LeadsBridge. These platforms charge subscription fees for API integrations they've already built, but it's a worthwhile investment considering these costs are still significantly less than building an integration yourself. Plus they're able to quickly connect platforms and prevent slow deployment and adoption rates in your martech stack.
Tip #3: Evaluate For Consolidation Regularly
Assess your platforms regularly and weigh the pros and cons of consolidating your stack. Try to consolidate when and where possible to ensure your stack is performing optimally. Although integrations can be built between platforms, utilizing the native integrations of one vendor can provide the most robust functionality and capabilities.
For example, you may have chosen a platform that offers both a CRM and marketing automation tool but decided to only use their marketing automation tool initially because your existing CRM platform was working fine. Upon evaluating the vendor's CRM tool, you may find that it's been updated and has improved capabilities, giving you an opportunity to use the same platform for both needs.