Trends
Keep an Eye on Competitors For SEO Analysis
Published by Spinutech on June 1, 2020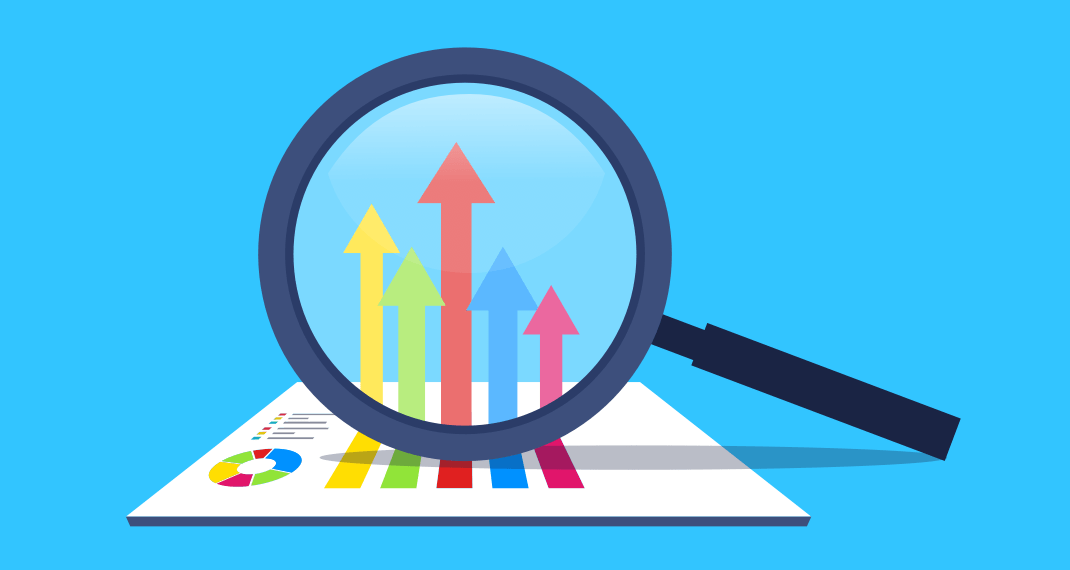 There's good reason we look to our competitors: We can learn a lot from one another. When it comes to an SEO analysis, a crawl of your own site can reveal a fair amount of helpful information. But layer in a competitive analysis? And you'll have a better handle on the health of your site and the best direction for your SEO strategy.
SEO How You Stack Up
An SEO audit reveals important gaps and areas of opportunity on-site. But when you take the entire competitive landscape into view, you can really see how you measure up. Some areas of improvement might be glaring and others less so, but a thorough competitive analysis will reveal the SEO health of your site and serve as a roadmap to greater success.
Who is My Competition?
To begin an SEO competitive analysis, you first must identify your competition. You'll want to consider both direct and indirect competitors to get a truly holistic view of the competitive landscape. That includes not only those you have already identified as industry competitors, but also those who may be showing up for the same terms on a search engine results page (SERP).
Why include indirect competitors? Because it's important to understand what options users are served for a given search and why you and an indirect competitor might both be surfacing for the same query. It might turn out that this is a small but mighty new player in your industry, or it might be that the term you're targeting has different meanings, like windows for your home instead of a windows computer. Either way, identifying both types of competitors will prepare you for the next step: keyword research.
Keyword Research
There are primary keywords everyone in your industry is sure to be targeting — and you should too! Higher-funnel keywords aren't as competitive as those farther along in the user journey, but they present an opportunity for your business to show up in results with your product or solution. If top-ranking competitors are all using certain terms on their websites, check that you are as well. If you're not, add a line into your roadmap for a content strategy to incorporate those terms into existing site pages or even build new content to support those keywords.
As you dive into competitor keyword research, however, you're also likely to discover there are some keywords that present areas of opportunity for you. Long-tail keywords that are specific to your region, your brand, special service offerings, or expertise are more likely to capture high-intent queries of users farther along in their purchase journey. Capitalize on these terms by incorporating them into your taxonomy and content strategy as well.
Competitive Data
Keywords are integral to any SEO strategy, but they're not the only insights to come out of a competitive analysis. Using a variety of tools, you can dig into the SEO health of a competitor's website. Competitive data will reveal additional areas of opportunity for the more technical SEO elements of your website like backlinks, site authority, and site speed — all of which can fine-tune your strategy.
Site speed is an important part of user experience since neither search engine bots nor users want to wait around for a slow site to load. Site-speed tests will indicate how your site fares compared to others. If you're in the middle or the top of the pack — great! If your site is slow, talk to your development team to see what back-end updates can be made to help improve site speed.
While there are some website components that tools can measure, others — like overall user experience — require time spent simply exploring. Click around on your site and competitor sites while keeping user intent top of mind. How easy is it to find what you're looking for? Does the navigation make sense? How does the site function on mobile? Desktop? If your site is cumbersome or confusing, that could negatively impact traffic and ranking opportunities and instead drive potential users toward the competition. Your site might benefit from an updated taxonomy and responsive design, or you might need to dive deeper with additional design research to better understand user preferences.
With more than 200+ ranking factors in Google's algorithm, you want to ensure both the on-page and technical SEO elements of your site are in fighting shape. And one of the best ways to do that is to keep an eye on the competition. Want to learn more about the SEO health of your website? Let's talk!