Trends
What Are UTM Codes? UTM Tracking Explained
Published by Spinutech on January 3, 2022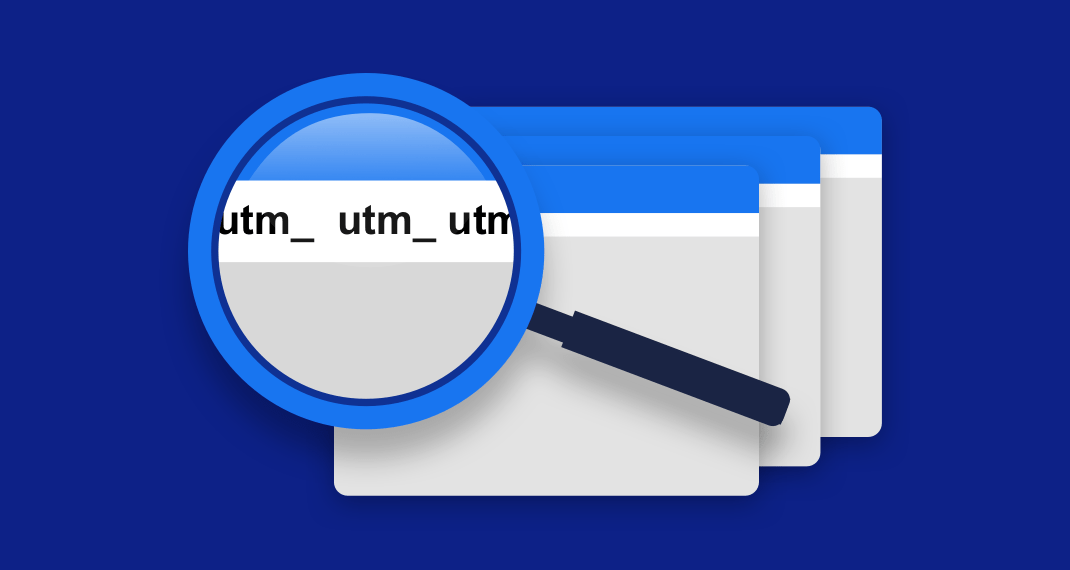 Successful marketers use many tools to track and measure the effectiveness of their digital marketing campaigns, including Urchin Tracking Module (UTM) codes, which are snippets of code attached to the end of a URL. UTM codes are also used to pinpoint specific sources of traffic to a website. At minimum, UTM codes include a traffic source, a medium, and a campaign name. They may also contain keyword terms and content identifiers.
When used correctly, UTM tracking codes are one of the most powerful tools in your data analytics toolkit. This is because UTM codes help you identify top-performing content based on your marketing goals.
Getting Started With UTM Codes
Before we get started with UTM codes, here's how UTM codes originated. Urchin Software created UTM codes for use in its Urchin web statistics analysis program. Google purchased the company in 2005 and rolled out Google Analytics toward the end of the same year. Google discontinued Urchin in 2012 and integrated UTM codes into its own software.
While you can view traffic source information in Google Analytics by default, UTM codes allow you to dive deeper into the data to uncover the exact content that is pulling in visitors.
If you have Google Analytics enabled on your website, then you're ready to get started! If you don't have Google Analytics enabled or are looking for an agency partner to assist you in your digital marketing and data analytics efforts, our dedicated team of data and analytics strategists are here to help.
What Are the 5 UTM Parameters?
There are five types of UTM parameters — also referred to as UTM tags or codes — used to track the effectiveness of digital marketing campaigns based on specific data points. You can add UTM parameters in any order at the end of a URL separated by a question mark and ampersands.
Google lists campaign source, campaign medium, and campaign name as required parameters in its own UTM code generator. Campaign term and campaign content are optional UTM parameters.
Here are the five UTM parameters recognized in Google Analytics:
1. Campaign Source (utm_source): Use this parameter to identify the source of your traffic. This could be a website name, search engine, newsletter name, or social network.
Example: utm_source=google
2. Campaign Medium (utm_medium): Use this parameter to identify the medium used to share and access your link. This could be email, social, cost per click (cpc), or another method.
Example: utm_medium=cpc
3. Campaign Name (utm_campaign): Use this parameter to identify a campaign or promotion tied to your link. This could be a product name, type of sale, contest name, etc.
Example: utm_campaign=summer-sale
4. Campaign Term (utm_term): Use this parameter for paid search campaigns to track relevant ad-based keywords. This helps you identify which keyword(s) resulted in a site visit.
Example: utm_term=camping-gear
5. Campaign Content (utm_content): Use this parameter to determine what someone clicked on to get to your site when there are multiple links pointing to the same URL, such as in an email or on a landing page with multiple CTAs. This parameter is also used to distinguish between ads pointing to the same URL. It is commonly used for A/B testing and content-targeted ads.
Example: utm_content=cta-bottom
How Do I Create My Own UTM Codes?
You can type out UTM codes manually without any assistance. However, Google offers a handy Campaign URL Builder tool that walks you through how to create customized tracking URLs. The Google UTM builder also defines each of the UTM parameters, in case you need a refresher.
We recommend shortening your URL before sharing it across your digital marketing platforms, since UTM codes can make your URL unappealing to click on. Google's Campaign URL Builder tool offers Bitly integration.
UTM Tracking Examples
Here are a few sample URLs to give you a better idea of how UTM tracking works.
Scenario: You are an outdoor recreation retailer tasked with measuring how much traffic your annual summer sale generated through paid search, paid social, and email marketing.
1. Cost Per Click (CPC) Tracking
You first want to create a tracking URL for a Google cost per click (CPC) campaign promoting your annual summer sale landing page targeting the keywords "camping gear."
Your tracking URL might look something like this:
www.example.com/page?utm_source=google&utm_medium=cpc&utm_campaign=summer-sale&utm_term=camping-gear
2. Social Media Tracking
You need another tracking URL to determine the success of a paid social media campaign on Facebook directing users to your summer sale landing page.
Your tracking URL might look something like this:
www.example.com/page?utm_source=facebook&utm_medium=paid-social&utm_campaign=summer-sale
3. Email Marketing Campaign Tracking
You also need to measure traffic generated from a promotional email that includes three links — a logo, an image and an orange CTA (call to action) button — directing users to the summer sale landing page.
Your tracking URLs might look something like this:
www.example.com/page?utm_source=summer-promo&utm_medium=email&utm_campaign=summer-sale&utm_content=logo
www.example.com/page?utm_source=summer-promo&utm_medium=email&utm_campaign=summer-sale&utm_content=main-image
www.example.com/page?utm_source=summer-promo&utm_medium=email&utm_campaign=summer-sale&utm_content=orange-cta
How to View UTM Code Data in Google Analytics
Once you've created your campaign tracking URLs and shared them, Google Analytics will begin pulling in information automatically. You can access these statistics within your reports.
Follow these steps to view your UTM codes in action within Google Analytics:
Log in to a Google Analytics account connected to your website.
Once logged in, the default view takes you to the Home screen. In desktop view, on the left hand side of the screen, there is a series of Reports. Click on Acquisition.
A new series of menu items should appear under Acquisition. Click Campaigns.
Once the Campaigns dropdown expands, click on All Campaigns.
Following the above steps will take you to the All Campaigns reports section in Google Analytics. On this page you will see the campaigns you defined within your tracking URLs. You can also sort the campaign data by Source, Medium, or Source/Medium. Now you can measure the results!
Make Better Decisions With UTM Tracking
UTM tracking helps you determine which of your digital marketing campaigns are successful. This enables you to build on effective campaigns and stop wasting time on ineffective ones.
However, UTM tracking is not an exact science. Consistency is important. And it's easy to get overwhelmed with the creation of too many UTM codes or repetitive ones. So, keep it simple!
Contact the Experts in UTM Tracking and Analytics
Ready to connect with the experts in UTM tracking and analytics? Spinutech's team of data and analytics strategists will ensure your UTM tracking codes are organized in a way that sets you up for success. They can even build out custom reporting dashboards.
Contact us to start a conversation about your UTM tracking and analytics needs.