Trends
3 Reasons Video Belongs in Your Content Plan
Published by Spinutech on July 10, 2020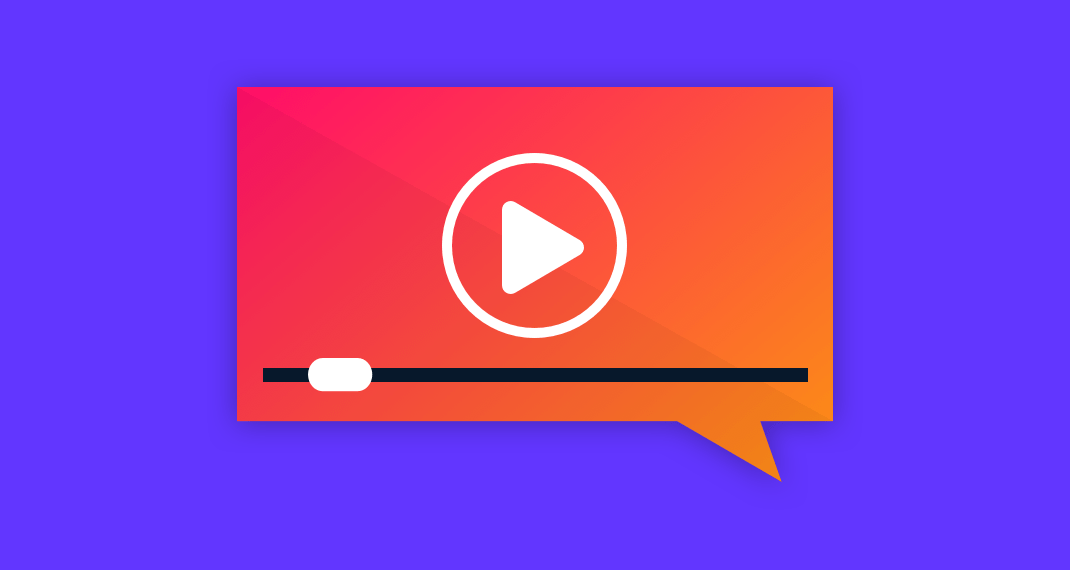 Did you know that the first recorded video is less than 100 years old?
American engineer Charles Ginsburg developed the first practical videotape recorder with a research team at the electronics company Ampex back in 1951. He and his team were able to capture live images from television cameras by converting the camera's electrical impulses and imprinting the information onto magnetic video tape for playback.
In the span of less than a century, video has become the content of choice for a generation. Recording and publishing videos is easier than ever before, with 300 hours of video being uploaded to YouTube every minute. One billion hours of video are viewed on YouTube every day.
In other words, you know what people want. Why aren't you giving it to them?
If you're not incorporating video into your content marketing plan, you're leaving one of your best marketing tools in the box. Here we'll highlight the key reasons why creating and sharing videos is a versatile and effective way for your business to reach consumers.
Video Content Can Be Tailored to Fulfill Your Needs
If you are old enough to remember when brick and mortar video rental stores were around (R.I.P. Blockbuster), think back to the variety of movies that were available to you and how they were often divided up based on genre. Similarly, not all digital video content is of the same genre, and exploring the differences separating each type will help you find what you're looking for.
How-to or demo videos can be used to educate your target audience on your products or services, providing them with step-by-step instructions, if applicable. Product reviews are in much the same vein, but are best created by brand ambassadors, often in exchange for free products. Building mutually beneficial relationships with social influencers can amount to free advertising for you and even function like market research if the videos generate engagement.
Interviews allow you to showcase a guest expert or special guest as a part of a conversation, focusing on either a particular topic of discussion or whatever information, insights, and experiences your guest brings to the table that are unique to them. If your guest has broad name recognition, that can help invite the interest of new followers to your channel.
Live video is also an opportunity to get up close and personal with your social followers.
Video Marketing Captures the Attention of Your Audience
You may have noticed that attention spans feel shorter than ever. Shorter attention spans means your window to grab attention is shrinking, as well. Not only are videos effective at grabbing the attention of your audience in even a short amount of time, but visual and auditory storytelling also help ensure your message is being communicated, often by striking an emotional chord.
If you've ever read a page from a book and stopped after realizing you have no idea what you just read, then you know how easy it can be to lose focus. Well, 65 percent of video viewers watch at least ¾ of a video, and studies have shown that viewers, on average, retain 95 percent of a video's message compared to 10 percent when reading text. So not only are viewers more likely to watch a video, but there is a greater chance your message will have a lasting impact.
Videos also go hand-in-hand with mobile devices. With virtually everyone glued to their phones, being able to reach your audience on their phones is critical. Fortunately, 90 percent of consumers watch videos on their mobile device. Phones today are how we keep in touch with each other and maintain our relationships, and the same is also true of brands. Google has even reported that smartphone video viewers are nearly twice as likely as TV viewers to feel a sense of personal connection to brands that advertise video content or ads on their mobile devices.
Social Video Content Continues to Boom
Both short-form and long-form videos continue to rank among the most shared content on social media, and marketers are acting accordingly by increasing their digital video budgets by 25% year-over-year. YouTube, although not often categorized as a social media platform alongside the likes of Twitter and Instagram, is second only to Facebook in terms of active users, and content creators continue to amass followers who regularly engage with their videos.
Video is also performing well on other social media platforms. Instagram saw their videos score 49% higher interactions than traditional image posts. Live video on Facebook has become an effective tool for advertisers, with Sprout Social reporting that 42 percent of social marketers surveyed have already developed a strategy to utilize Facebook Live for their brands.
Then there is of course TikTok. As the (relatively) new kid on the block, TikTok appears to have filled the short-form video void left by the dear departed Vine, having already exceeded 1.5 billion users. The largest demographic of TikTok users is between the ages of 16 and 24, so there is a natural emphasis on creating original, fun, and visually appealing video content. It is a unique space where brands are free to experiment and perhaps reach a younger audience.
Video is not only an effective marketing tool, but it can be fun, too. Take it as an opportunity to find creative ways to convey your message and engage your audience. Our team of digital strategists would be happy to talk about how video content can enhance your marketing efforts.