Trends
5 Lead Generation Strategies for Home Services Companies
Published by Spinutech on February 3, 2022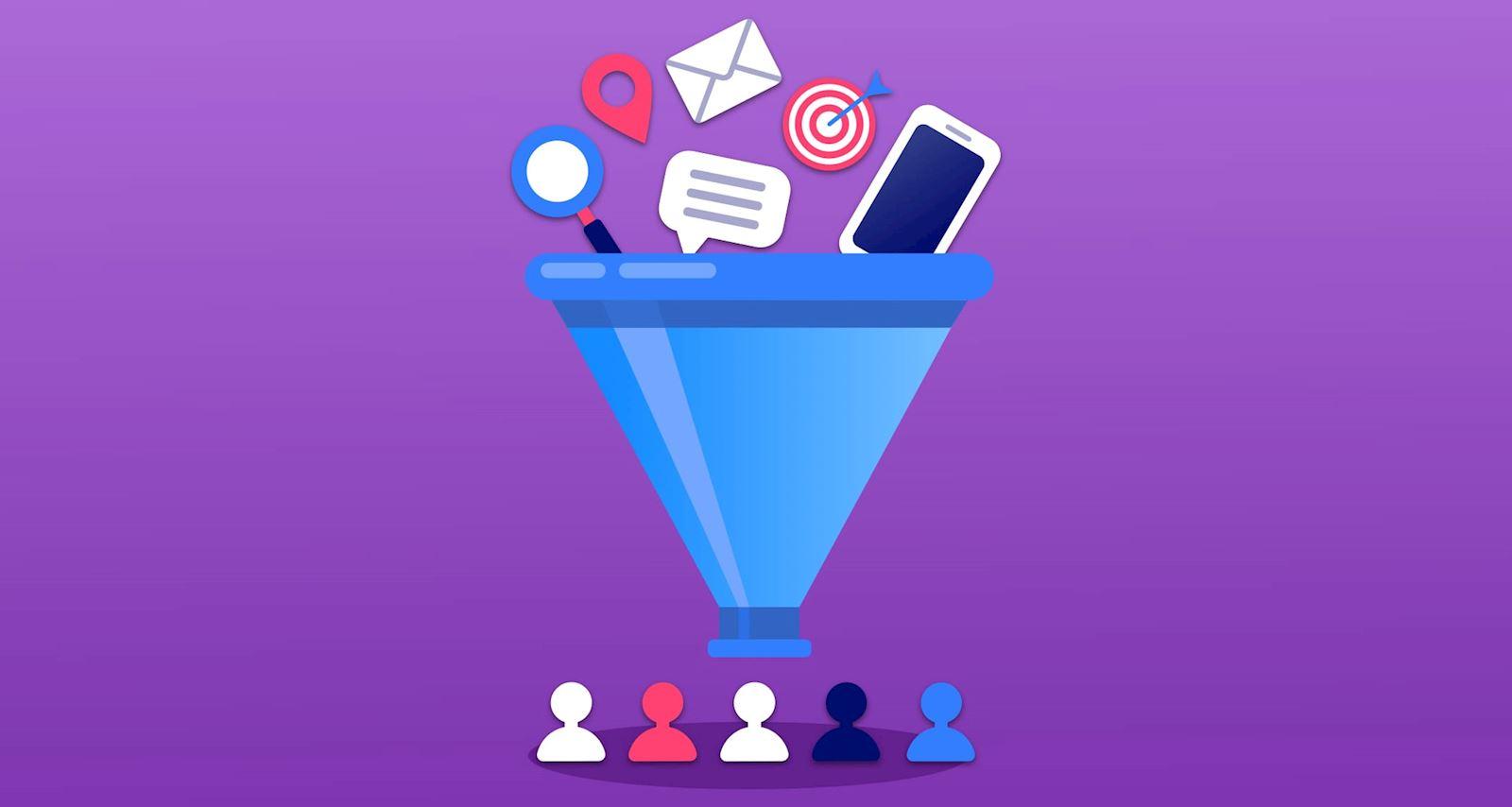 Generate, attract, and convert more high-quality leads for your home services company with these tried and tested tactics.
As a home services professional in today's digital age, your customers have access to endless information at the click of a button – and can find your competitors in the blink of an eye. It's more important now than ever to make sure you're taking measures to stand out in the right ways and serve your clients exactly what they're looking for on a silver platter.
Enter lead generation: a process that starts with identifying your ideal customer and ends with attracting and nurturing them until they convert. Here are some lead generation tactics that speak directly to your consumer's concerns, and what you can be doing to ensure you're getting the most out of your marketing efforts.
1. Capture Leads With Website Forms
When it comes to your website, there are a lot of moving parts. Lead forms make it easy for potential customers to take their next step with you. You should have multiple forms implemented on your site to meet the different needs of your target customers as they navigate through their buyer journey. For example, a contact form is great for those in the decision stage as they're ready to take action and get started on their project. If someone is in the awareness stage, they're likely more interested in learning about your work and aren't quite ready to start their project, which is where an email subscription form can come in handy.
2. Capitalize on Clever Content
Whoever coined the phrase, "Content is king" wasn't wrong. Strategic content creation is a key pillar of the majority of modern businesses' growth plans – and home services brands are no exception. There are many types of content you can produce to generate leads, and many different platforms you can use to meet your target audience where they are. For home services, there are a few key areas you will want to focus your attention on:
Visually Compelling Social Media
The social media platforms you use will vary depending on what your target audience uses. Because of their visual nature, these platforms are popular in the home services industry:
Pinterest
Instagram
Facebook
YouTube
TikTok
Acting as a digital portfolio for potential customers to browse, these social media platforms give you the opportunity to show (rather than tell) customers about your capabilities. Whether the project is big or small, you'll want to include photos and video content that showcase each transformation and reflect the value you can bring to your customers' lives.
Email Marketing
Email marketing is a powerful lead generation (and nurturing) tactic that can both build trust and keep you top of mind. Boost email subscriptions on your website with enticing calls to action and incentives, like exclusive coupons or insights. Send informational emails that share your recent work, teach potential customers about your services, and reinforce your expertise. Back up your work with a customer testimonial or success story. Always include actionable, clear calls to action in your emails to help them take the next step.
Strategic, SEO-Informed Copywriting
Blogs are a smart way to showcase your work and get your content in front of the right person at the right time. Create content that directly addresses your audience's interests, pain points, and needs. Write tips about interior design, create a guide on how to find a great contractor, or share your professional advice on different home materials and their benefits. Include before and after photos to amplify your blog's impact and further tell your story.
In addition to lead generation, content can help you gain authority as an industry leader and build trust. Effective copy that's as strategic as it is engaging is the difference between a prospect choosing you and working with a competitor.
3. Locally Target Your Marketing Efforts
With lead generation, it's about quality, not quantity. As a home services company, you want to target a specific area with your marketing efforts to get the most out of your valuable time, money, and energy. Casting too wide of a net can cause your hard work to fall flat and generate low-quality leads – local targeting can help you boost your results.
Local targeting can be done through both paid and organic tactics:
Local Service Ads (LSAs): Since they only show up for customers searching in a specific area, LSAs are perfect for generating low-funnel, nearby leads.
Local SEO: Boost your site ranking by optimizing your site for local search.
4. Harness the Power of Customer Reviews and Reputation Management
There are many platforms you can leverage to get endorsements from previous customers – Google My Business, Yelp, Facebook reviews… the list goes on. Your target audience heavily relies on reviews to narrow down their choice. Having some way for customers to leave and read reviews is a critical piece of the lead generation puzzle.
Customer reviews are powerful. But what can you do to make sure you're covering all of your bases? The answer is easy: reputation management. This powerful strategy can make or break your lead generation strategy. Use it to strengthen relationships with current customers and win over ones that may not be 100% satisfied. And, since how you interact with your customers is visible to onlookers, potential leads will easily be able to see that you care and may be more inclined to do business with you because of it.
5. Partner With a Leading Digital Marketing Expert
As you can tell, lead generation and digital marketing go hand-in-hand. A lead generation strategy that brings home the bacon needs to be built upon the sturdy, strong foundation that is a diligent digital marketing strategy.
As a home improvement professional, it's likely that you have little to no time to manage all of the digital marketing strategies listed above in the most effective and efficient way. You're pulled in many different directions, from client concerns to leading your crew to project management. The right digital marketing partner can help lighten the load.
At Spinutech, we're proud to be experts in all things digital marketing. We have experience and a proven track record of success with some of the biggest brands in the home services industry. Contact us today to learn how we can help you achieve lead generation success.